Mousso Lou - Mamy Kanouté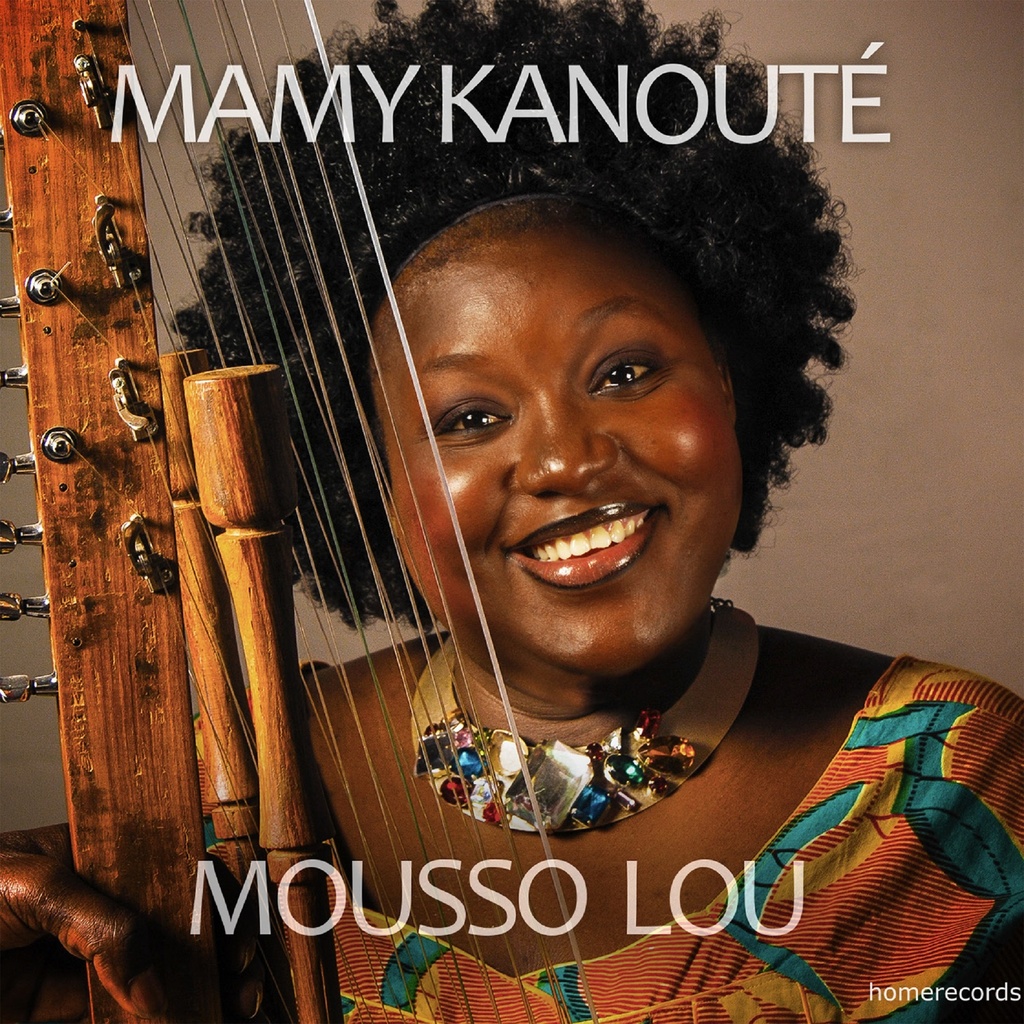 Mousso Lou - Mamy Kanouté


FR
Bao Sissoko et Wouter Vandenabeele collaborent en 2009 au projet du violoniste peulh, Issa Sow (« Doumale » paru chez homerecords.be). Les timbres du violon et de la kora fusionnent tellement bien que Bao et Wouter lancent alors une série de concerts en duo. En 2013, ils décident de se lancer dans un projet avec l'excellente chanteuse griotte Mamy Kanouté, (Dakar, Sénégal) qui est par ailleurs choriste de Baaba Maal. Le CD a été enregistré à Dakar avec de nombreux membres des familles Sissoko et Kanouté, de brillants musiciens qui ont enrichi l'album avec leur balafon, kora, guitare, chant… l'enregistrement des cordes, le mixage et la finalisation de l'album ont eu lieu en Belgique. Le résultat est une magnifique sélection de compositions et morceaux traditionnels de Mamy Kanouté et Baye Diop. Des arrangements d'ensemble à cordes audacieux se mêlent à la musique griotte traditionnelle.

EN
Bao Sissoko and Wouter Vandenabeele worked together in 2009 on the Fula violin player Issa Sow's "Doumale" project (released by homerecords.be). As the sound of the violin and the kora fuse so well, Bao and Wouter decided to perform a series of concerts as a duo. In 2013, Bao and Wouter began a CD project with the fantastic Griot singer Mamy Kanouté (Dakar, Senegal), one of the principal background singers of Baaba Maal. The CD was recorded in Dakar with members of the Sissoko and Kanouté families, all splendid musicians who enriched the album with balaphone, kora, guitar, voice… The recording of the strings, the mixing and the finalisation of the album took place in Liège, Belgium. The result is an excellent selection of traditional songs and compositions of Mamy Kanouté and Baye Diop. Here, the classical griot music is mixed with some audacious string arrangements.

NL
Bao Sissoko en Wouter Vandenabeele werkten in 2009 samen voor het project van de Peulh violist Issa Sow ("Doumale", uitgegeven door homerecords.be). Omdat de klank van de viool en de kora zo goed samensmelten, besloten Bao en Wouter een serie duo concerten te geven. In 2013 besloten ze een project te starten met de fantastische griot zangeres Mamy Kanouté (Dakar, Senegal), een van de zangeressen van Baaba Maal. De CD werd opgenomen in Dakar met leden van de Sissoko en Kanouté familie, telkens schitterende muzikanten die het album verrijkten met balafoon, kora, gitaar, zang… De opnames van de strijkers, de mix en de afwerking van het album gebeurden in Luik. Het resultaat is een prachtige selectie van composities en traditionals van Mamy Kanouté en Baye Diop. De klassieke griot muziek wordt hierbij vermengd met enkele arrangementen met strijkers en saxofoon.
Votre snippet dynamique sera affiché ici... Ce message s'affiche parce que vous n'avez pas défini le filtre et le modèle à utiliser.