In a Little Provincial Town - Marc Frankinet Quartet (copie)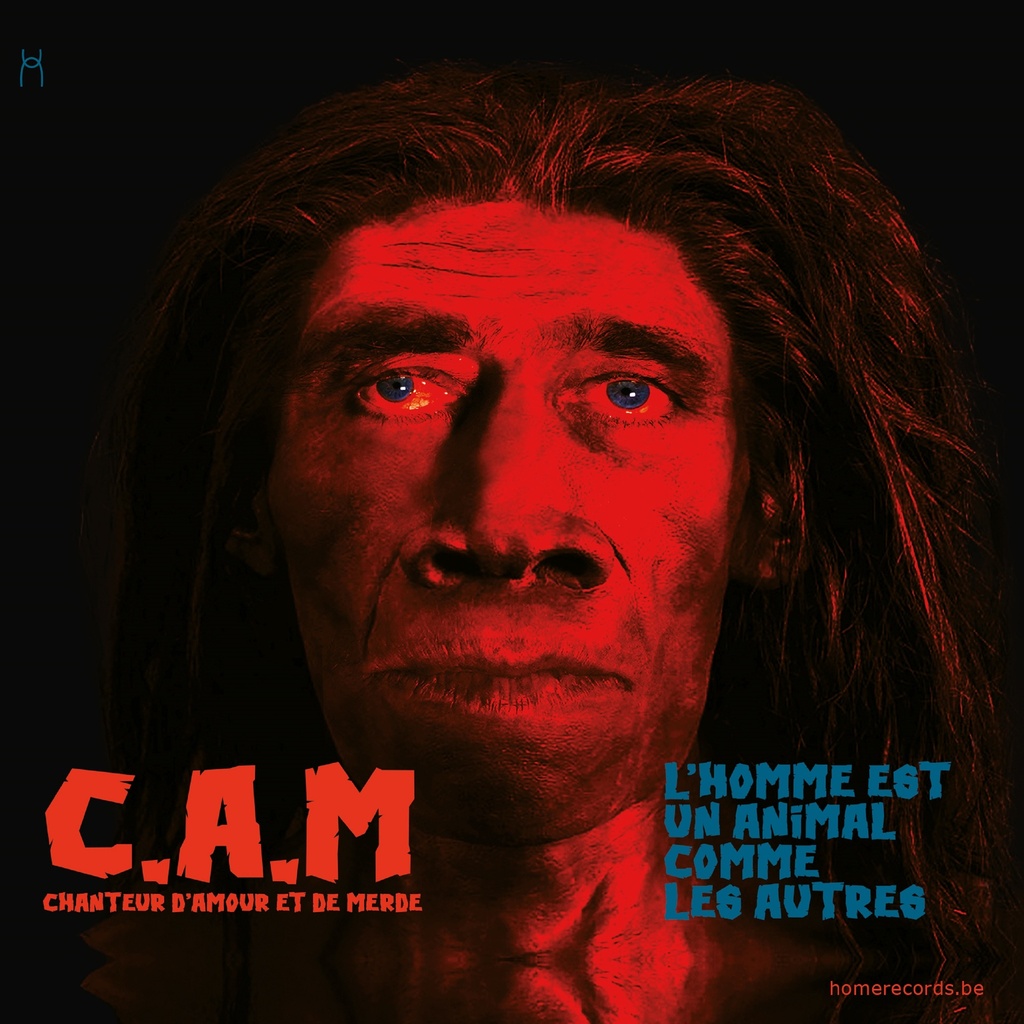 In a Little Provincial Town - Marc Frankinet Quartet (copie)

EN
With his album «L'homme est un animal comme les autres», C.A.M. (Chanteur d'Amour et de Merde) offers us twelve ferocious and grainy tracks that seem to emerge from a film by Ken Loach in which Arno, the Pogues and Hubert Félix Thiéfaine share a meal. He uses the simple words of the one who makes his own cinema and walks his unstoppable mouth and his guitar over the tiles of the roofs. This is a rocky pamphlet with juicy music served by a scarring sound. Is there a more successful path for the emancipation of humans than the song which does not fit into any canvas, which is sung by the roadsides, around makeshift braziers or friendly tables, but which catches the eye for good. And then that unique, recognizable voice that takes your breath away after grating the Parmesan. C.A.M is Christian Vandenbroeck. From the earliest age, he liked the French song, listened to singers of love and shit on the radio. Then came punk, hard, rock, rap, new wave ... all these influences that can be found in his songs. C.A.M started writing very late. He wandered between truant and street school, where popular education teaches its best lessons. Working as a roofing carpenter, he did not have time, but the desire was there, and it was at the age of 44 that he began jazz academy, singing lessons and then guitar. He released his first album in 2019 (Chansons d'Amour et de Merde).

FR
Avec « l'homme est un animal comme les autres », C.A.M. (Chanteur d'Amour et de Merde) nous offre douze plages féroces et granuleuses qui semblent émerger d'un film de Ken Loach dans lequel Arno, les Pogues et Hubert Félix Thiéfaine partagent le repas. Il a les mots simples de celui qui fait son cinéma et promène sa gueule imparable et sa guitare par-dessus les tuiles des toits. C'est du pamphlet rocailleux avec des musiques pleines de jus servies par un son qui balafre. Y a-t-il chemin plus abouti pour l'émancipation des humains que celui de la chanson qui ne rentre dans aucun canevas, qui se chante au bord des routes, autour des braseros de fortune ou des tables amicales, mais qui happe pour de bon. Et puis cette voix unique, reconnaissable, qui décoiffe après avoir râpé le parmesan. C.A.M, c'est Christian Vandenbroeck. Petit déjà, il aimait la chanson française, écoutait les chanteurs d'amour et de merde à la radio. Puis est venu s'ajouter le punk, le hard, le rock, le rap, la new wave... toutes ces influences qui peut-être se retrouvent dans ses chansons. C.A.M a commencé très tard à écrire. Il a baroudé entre l'école buissonnière et l'école de la rue, là où l'éducation populaire fait ses meilleures leçons. Travaillant comme charpentier couvreur, il n'avait pas le temps, mais l'envie était là, et c'est à 44 ans qu'il commença l'académie de jazz, les cours de chant puis de guitare. Il sort son premier album en 2019 (Chansons d'Amour et de Merde).

NL
Met «de man is een dier als alle andere», zegt C.A.M. (Chanteur d'Amour et de Merde - Zanger van Liefde en Shit) biedt ons twaalf woeste en korrelige tracks die lijken te komen uit een film van Ken Loach waarin Arno, de Pogues en Hubert Félix Thiéfaine samen eten. Hij heeft de eenvoudige woorden van degene die zijn films maakt en zijn onstuitbare mond en zijn gitaar over de dakpannen laat lopen. Het is een rotsachtig pamflet met sappige muziek geserveerd door een littekens geluid. Is er een meer succesvolle weg voor de emancipatie van de mens dan die van het lied dat in geen enkel canvas past, dat langs de wegen, rond vuurpotten of vriendelijke tafels wordt gezongen, maar wie grijpt voorgoed ? En dan die unieke, herkenbare stem die je de adem beneemt na het raspen van de Parmezaanse kaas. C.A.M is Christian Vandenbroeck. Young al, hij hield van het Franse lied, luisterde naar zangers van liefde en shit op de radio. Daarna kwamen punk, hard, rock, rap, new wave... al deze invloeden die in zijn liedjes terug te vinden zijn. C.A.M begon heel laat met schrijven. Hij zwierf tussen spijbelen en straatschool, waar volksonderwijs zijn beste lessen leert. Als daktimmerman had hij geen tijd, maar de wens was er en op 44-jarige leeftijd begon hij aan de jazzacademie, zanglessen en daarna gitaar. In 2019 bracht hij zijn eerste album uit (Chansons d'Amour et de Merde).
Votre snippet dynamique sera affiché ici... Ce message s'affiche parce que vous n'avez pas défini le filtre et le modèle à utiliser.