Meadows - Clarinet Factory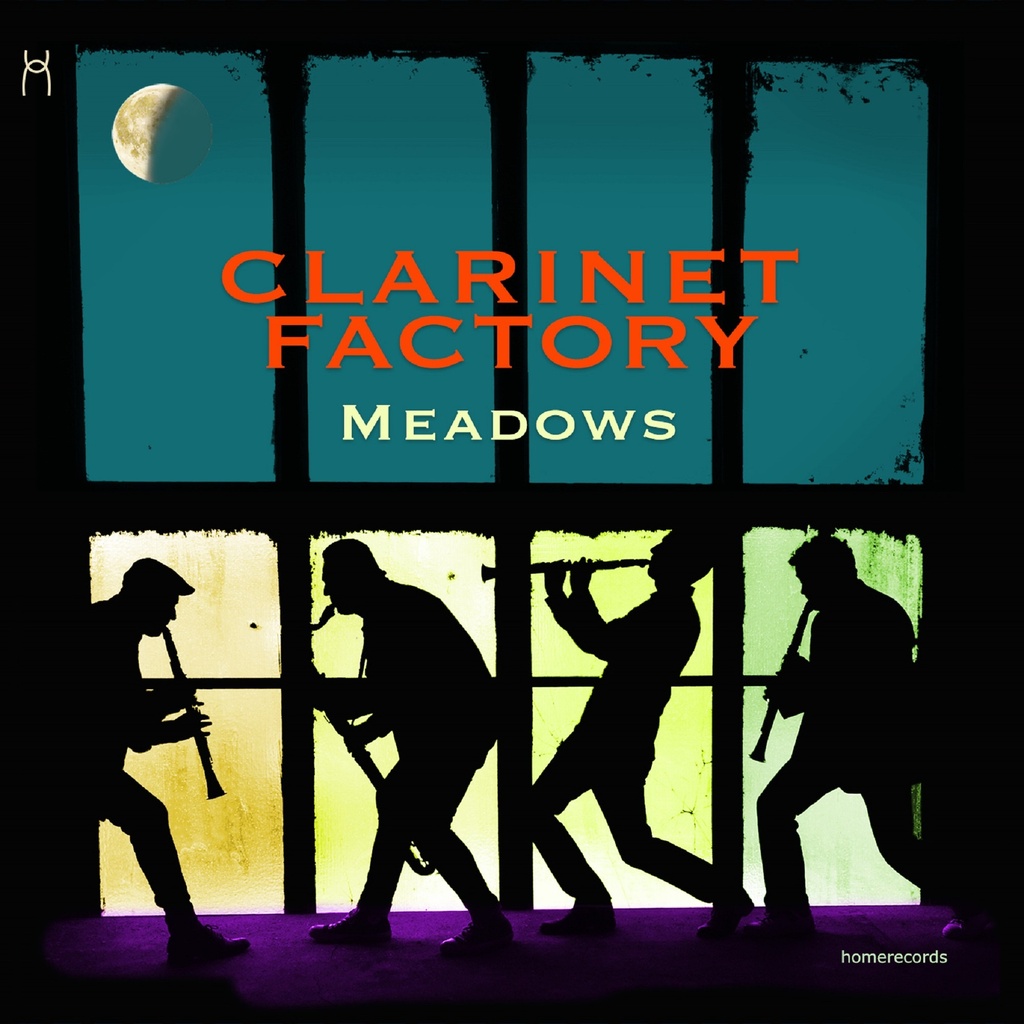 Meadows - Clarinet Factory
FR
« Imaginez un atelier ou laboratoire musical, pimenté aux timbres des clarinettes, d'une composition musicale classique, d'un touche de musique du monde, de jazz et de minimalisme. Vous éprouvez le désir d'improviser, de vous offrir les gadgets électroniques et la technologie derniers cri, de convier des invités intéressants et de commencer à explorer, à créer et, surtout, à communiquer avec vos auditeurs. L'environnement que vous avez construit génère un espace destiné à votre genre particulier florissant — un style qui certainement possède des similitudes avec le terme « crossover », mais qui est mieux exprimé en tant que ''musique sans frontières''. C'est ainsi que Clarinet Factory décrit son concept musical captivant. Clarinet Factory compose également de la musique cinématographique ainsi que des compositions destinées aux spectacles de théâtre et de ballet.
EN
Their style hovers between contemporary and classical music, jazz and world music, however also features electronic and multi-genre projects. "Imagine a music workshop or laboratory, spiced up with some clarinet art, classic musical training, a touch of world music, jazz and minimalism. You then supply the desire to improvise, purchase the latest electronics and technology, invite along some interesting guests and start exploring, creating and, above all, communicating with your listeners. The environment you have created generates space for your own particular genre to flourish; a style which certainly has something in common with crossover as a term, but which is better expressed as 'music without borders,'" This is how Clarinet Factory describe their interesting musical concept. Clarinet Factory have also composed film music as well as compositions for theatre and ballet performances.
NL
'Denk aan een muzikale werkplaats of laboratorium waarin de klarinet centraal staat, klassiek geschoold maar met een passie voor wereldmuziek, jazz en minimal. Voeg daarbij het verlangen om te improviseren improviseren, zorg dat je de allernieuwste elektronica in huis hebt, nodit een paar interessante gasten uit en begin te exploreren, creëren en – vooral – communiceren met je publiek. Zo schep je een niche waarin je eigen, unieke stijl tot bloei kan komen; een stijl die misschien associaties oproept met een term als crossover, maar die zich veel beter laat omschrijven als "muziek zonder grenzen".' Aldus Clarinet Factory over hun fascinerende concept. Clarinet Factory heeft ook muziek gecomponeerd voor film, theater en dans. Hun meest recente samenwerking met VerTeDance – CORRECTION – werd onderscheiden met de meest prestigieuze Tsjechische prijs op het gebied van eigentijdse dans, de Dance Piece of the Year Award 2015, ontving bovendien de Herald Angel Award 2015, ...
Votre snippet dynamique sera affiché ici... Ce message s'affiche parce que vous n'avez pas défini le filtre et le modèle à utiliser.