Et si on chantait... Ensemble ! - Educ'Actions & Dignité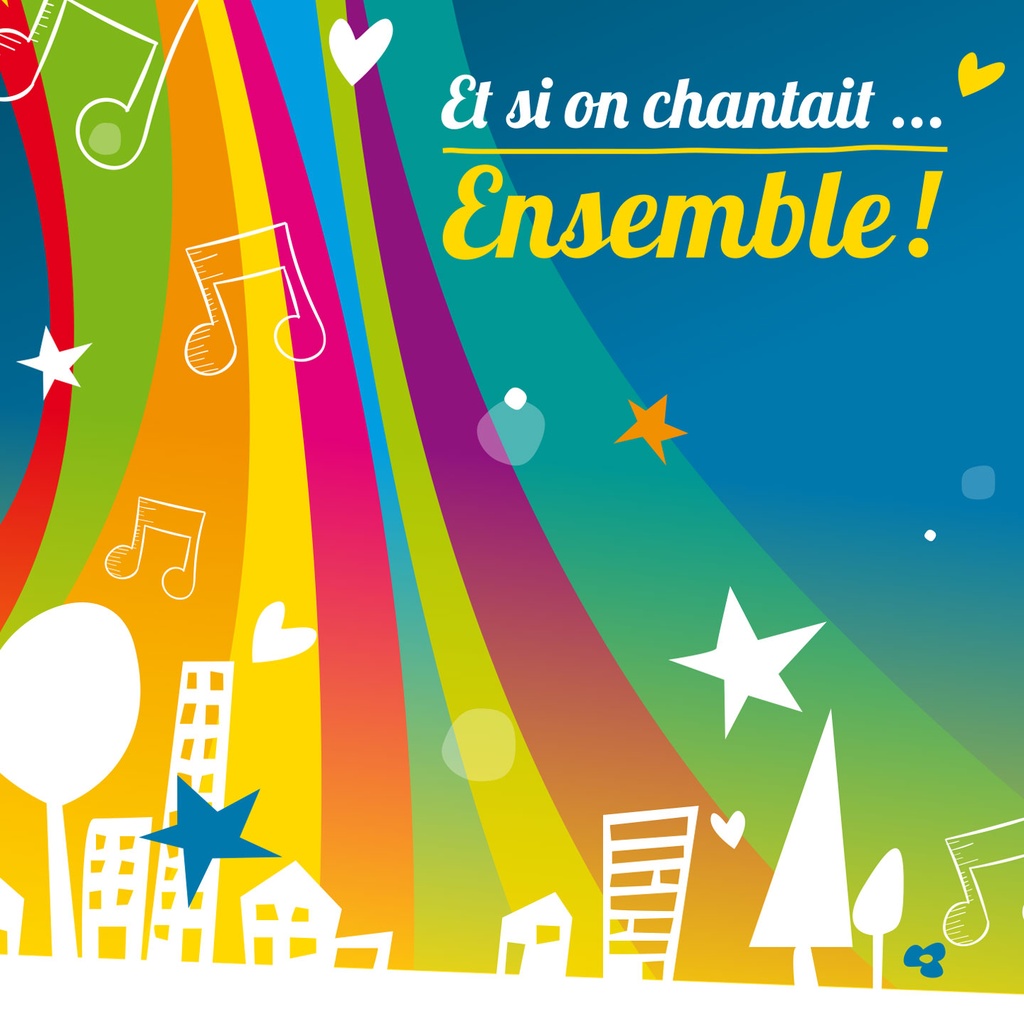 Et si on chantait... Ensemble ! - Educ'Actions & Dignité


FR
«Et si on chantait... Ensemble !» est une compilation de coeur, une vitrine de la Chanson Jeune Public : pratiquement tous les Artistes belges francophones, ENSEMBLE, se sont mobilisés pour faire chanter notre Monde qui, plus que jamais, mérite d'être ouvert, fraternel et solidaire ! Les jeunes générations en sont des Acteurs de choix ! Faisonsleur ce cadeau : chantons ENSEMBLE ! Aux quatre coins de la Francophonie, déjà ...

EN
LET'S SING. .. TOGETHER is a heart compilation, a window on the youthful audience. Almost French speaking Belgian artists, TOGETHER, mobilizes themselves to make sing our world who more than ever deserves to be open, fraternal and interdependent. The young generations are the actors of choice! Let's give them this present : Sing TOGETHER! already on the four corners of the French speaking communities and further ...

NL
Laat ons zingen... ENSEMBLE is een verzameling liedjes recht uit het hart, een venster op het Jeugdpubliekslied.Nagenoeg alle Franssprekende Belgische artiesten sloegen de handen in elkaar, ENSEMBLE, om deze wereld te laten zingen, een wereld die meer dan ooit nood heeft aan openheid, broederschap en solidariteit. Precies de jongste generaties kunnen hierin het voortouw nemen. Laten we ze dit voorrecht niet onthouden.Laat ons allen zingen, 'chantons ensemble', tot in de verste hoeken van de Franstalige wereld, en verder ....
Votre snippet dynamique sera affiché ici... Ce message s'affiche parce que vous n'avez pas défini le filtre et le modèle à utiliser.