batendo cancelas - Caçamba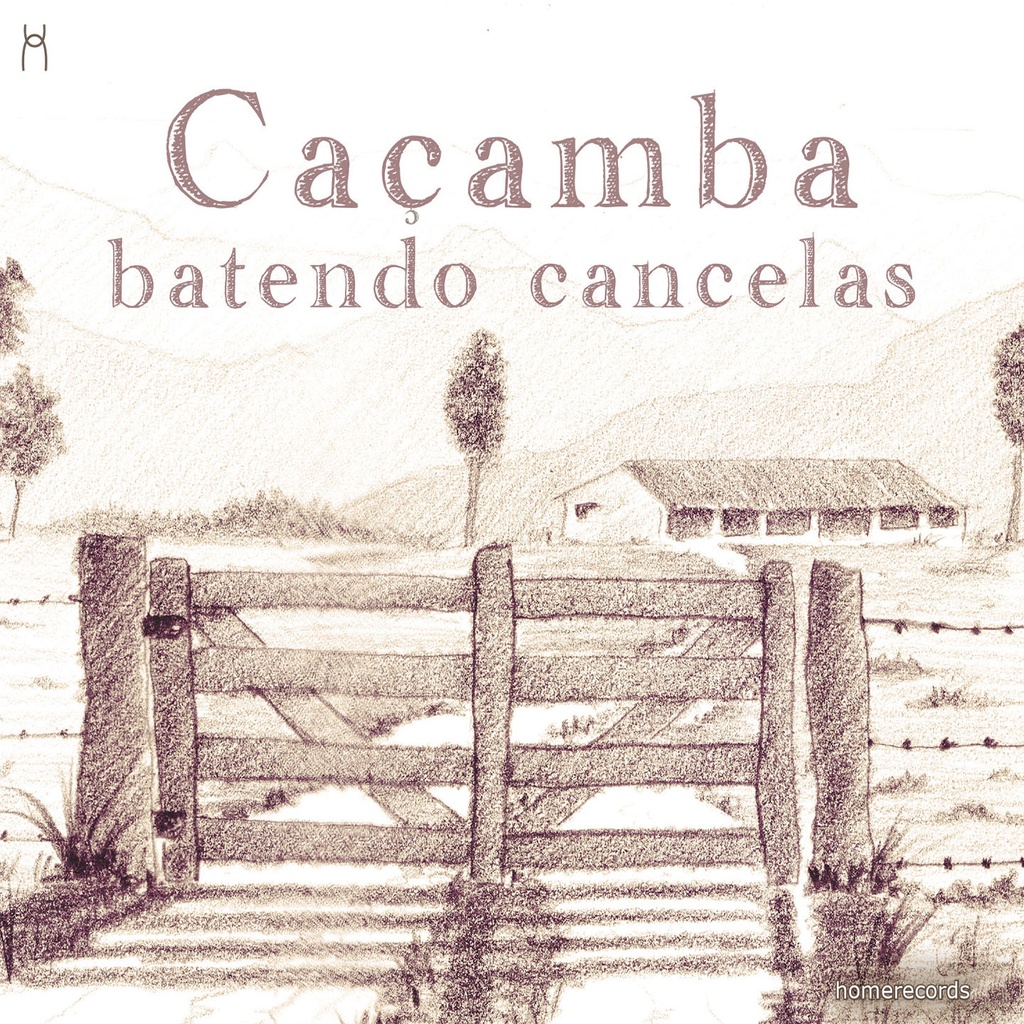 batendo cancelas - Caçamba


FR
Avec ce deuxième album, Caçamba, groupe de jazz instrumental brésilien, nous propose des compositions originales inspirées par les rythmes brésiliens et le langage improvisé du jazz, deux univers ici réunis par des arrangements et contrepoints mis au service de cette musique sophistiquée. La végétation du Cerrado brésilien, ses folklores et légendes. Une route sans fin de sable blanc, remplie de vieux portails en bois. Les traditions du littoral et de l'intérieur du pays. Un carnaval à Recife et un autre à Rio, et bien sûr un passage à Bruxelles! Le disque "Batendo Cancelas" va nous emmener en voyage, les yeux fermés, vers les paysages musicaux du Brésil. Son répertoire compte principalement des compositions de Victor da Costa, guitariste très actif sur la scène jazz européenne, ainsi qu'un titre écrit par le guitariste belge de renommée internationale Boris Gaquere. Une version pleine de fraîcheur de "Consolação" (Baden Powell & Vinicius de Morais) figure également sur l'album. Le saxophoniste et flûtiste Cláudio Rocha a notamment fait partie du groupe de Sivuca. Osvaldo Hernandez, figure assidue des scènes du vieux continent, est aux percussions.

EN
The instrumental music group Caçamba bring out original songs on their second album, always having Brazilian rhythms and Jazz improvisa=on as a source of inspira=on...along with arrangements and counterpoints, that have surely helped the group's musicality be amalgamated into this fine repertoire. The Brazilian Cerrado, with its folklore and legends, an endless white sand road full of wooden barriers, the tradi=on of the Brazilian coast and countryside, the carnival in Recife and in Rio and, of course, a ride in Brussels! Close your eyes and the album "Batendo Cancelas" will take you on a trip throughout the Brazilian musical landscapes. Victor da Costa, who is an ac=ve Jazz musician in Europe, has wriIen most of the tunes. Boris Gaquère, an interna=onally renowned guitarist, contributes to the album with one tune of his own…and a version of "Consola=on" by Baden Powell and Vinicius de Morais provides the finishing touch! Born and raised in Rio, saxophonist and flu=st Claudio Rocha, who is a former member of Sivuca group, and recognized Mexican percussionist Osvaldo Hernandez complete the quartet with their major musical contributons.

NL
In hun tweede album, Caçamba stelt nieuwe originele nummers voor; altijd geinspireerd op Braziliaanse ritmes, op jazz improvisatie en op verzorgde arrangementen en contrapunten die dienen als amalgaam aan dit repertoire, vol met raffinement. De Braziliaanse Cerrado, met zijn folklore en legendes. Een wit zandpad die geen einde heeft, vol met oude boerderijen en hun houten poorten .. De tradities van de kust en het binnenland. Carnaval in Recife en in Rio, en een ritje in Brussel natuurlijk !! Het album "Batendo Cancelas" neemt u mee op reis, de ogen gesloten, in het midden van de Braziliaanse muzikale landschappen. Het repertoire bestaat voornamelijk uit composities van gitarist Victor da Costa, zeer actief in de jazz Europese milieu en ook, met een titel van internationale bekende gitarist Boris Gaquère. En niet te minste, een versie van "Consolação" door Baden Powell en Vinicius de Morais. De Rio de Janeiro geboren Claudio Rocha op saxofoon en fluit, is een voormalig lid van Sivuca groep. Osvaldo Hernandez, een constante figuur van het podia van het oude continent, is een erkend percussionist. Zij maken deel van het kwartet, met hun kostbare muzikale interventies.
Votre snippet dynamique sera affiché ici... Ce message s'affiche parce que vous n'avez pas défini le filtre et le modèle à utiliser.