Live at Gaume Jazz Festival - Gansan feat. Foulane Bouhssine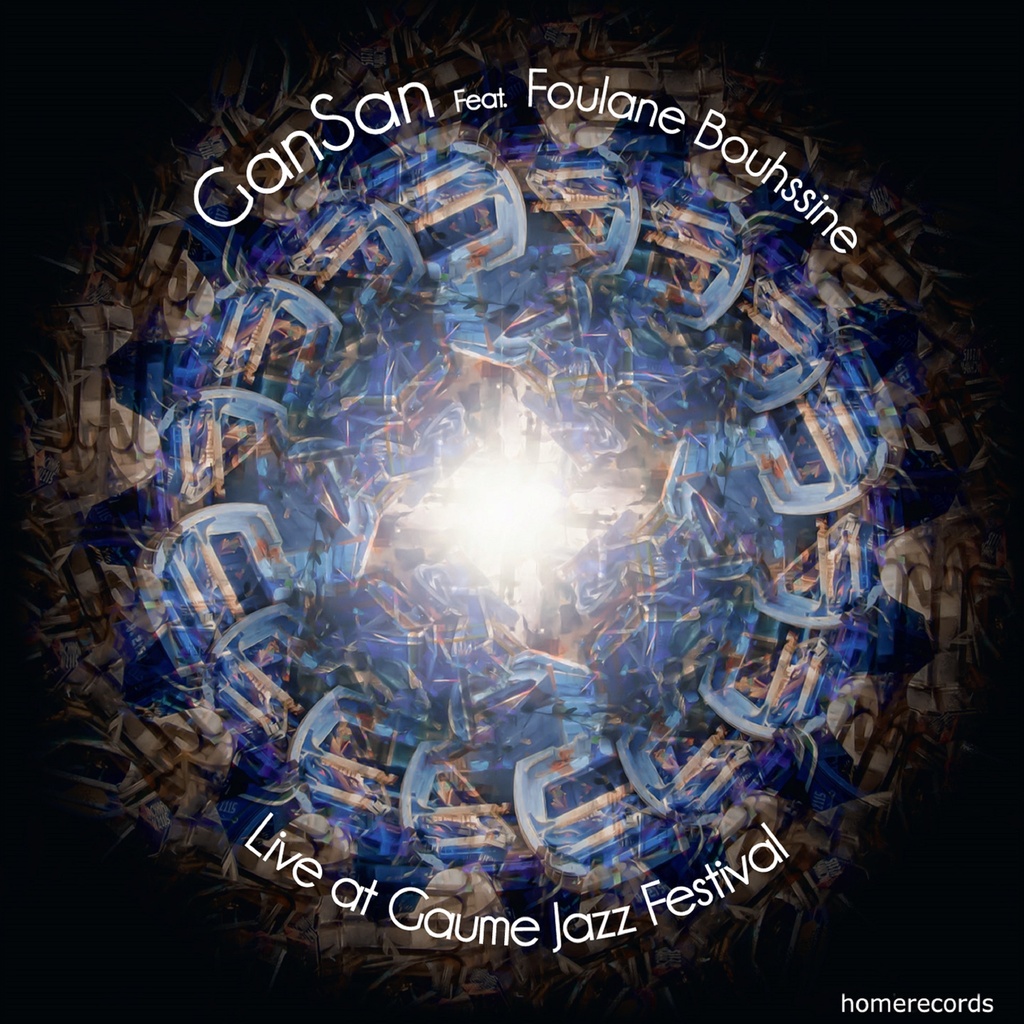 Live at Gaume Jazz Festival - Gansan feat. Foulane Bouhssine


FR
En préparation de son nouveau projet, prévu en septembre 2014, GanSan s'offre un petit détour par cet enregistrement live. Réalisé lors de leur passage au Gaume Jazz Festival, il reflète toute l'énergie et la passion à communiquer leur musique que le groupe peut donner en concert. Plaisir d'être ensemble sur une belle scène avec un public conquis... Bien que la plupart des titres sont issus du premier disque, dont il est en quelque sorte le petit frère, il s'en différencie par l'interprétation et la maturité musicale que le temps et la scène ont donnés aux morceaux. Il apporte aussi un autre éclairage sur l'évolution de ce projet dans leur recherche de combiner les styles et les traditions différentes. En somme, un disque de concert comme si vous y étiez et une mise en bouche en attendant les prochaines aventures du groupe à venir.

EN
While working on its new project, coming out around the fall 2014, GanSan allows itself a little detour with this live recording. Recorded during their performance at the Gaume Jazz Festival, this detour reflects their energy and passion to communicate their music as the band is playing it live. It is about enjoying playing together on a great stage for a captivated audience. Although most songs come from their first album – making this one its little brother of sorts – the difference lies in the interpretation and the musical maturity that their songs have gained from time and stage experience. This new album also sheds a new light on how this project has evolved in their search for combining different styles and traditions. In a word, this live concert album as if you were there is an appetizer in wait of the band's next adventures.

NL
GanSan bereidt een nieuw project voor dat wordt voorgesteld in september 2014. In afwachting daarvan maken ze even een ommetje met deze live opname. Het geeft meteen een energiek beeld van de passionele wijze waarop deze groep haar muziek overbrengt. Je voelt het pure plezier van samen op scène te staan voor een publiek dat zich helemaal geeft. Dit live album is in zeker zin het kleine broertje van het eerste studio exemplaar en herneemt een groot deel van de nummers. Het onderscheidt zich wel duidelijk door de interpretatie en de muzikale maturiteit die door de jaren heen en de verschillende scènes zijn gegroeid. Het is een indicatie van hoe dit project nog kan evolueren in de zoektocht naar het combineren van verschillende stijlen en tradities. Kortom, een live album dat u meteen grijpt alsof u er zelf bij was en een stevig voorproefje van u nog mag verwachten.
Votre snippet dynamique sera affiché ici... Ce message s'affiche parce que vous n'avez pas défini le filtre et le modèle à utiliser.