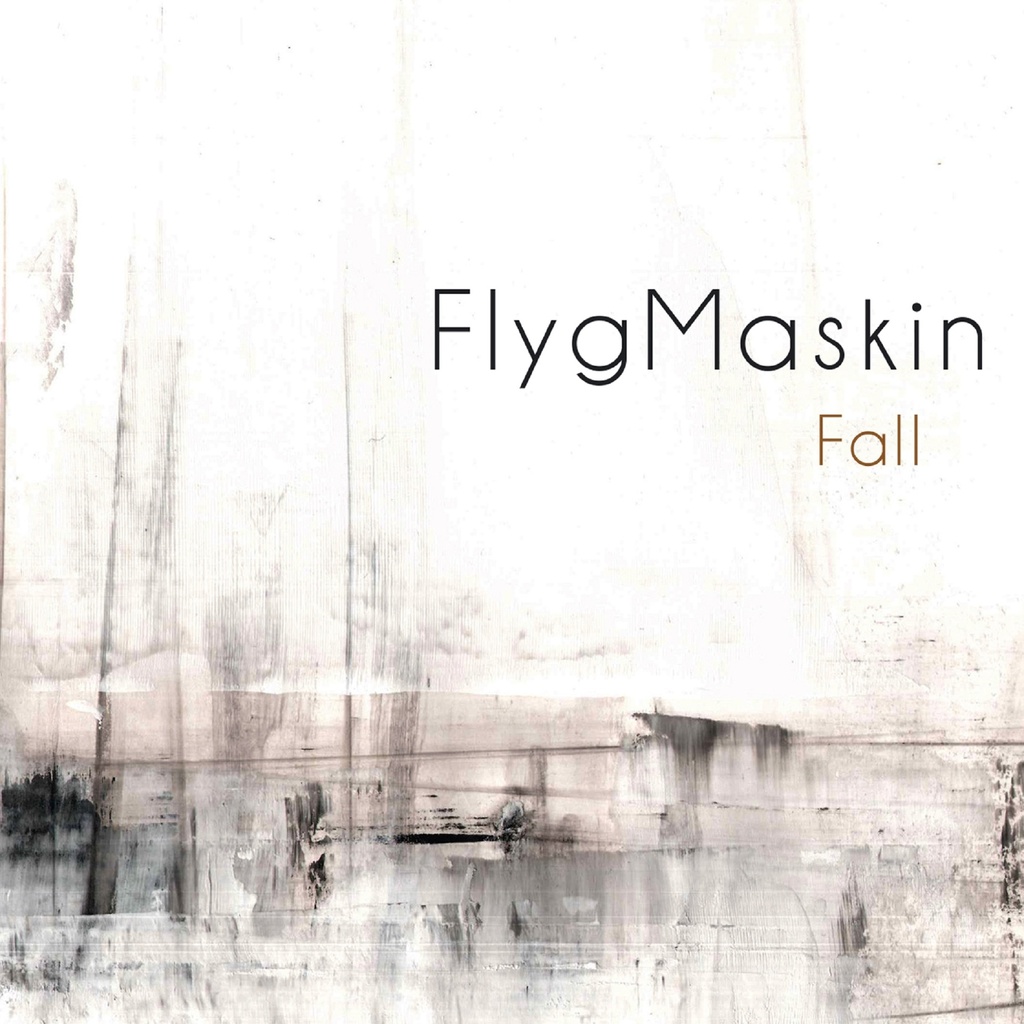 FR
Évadé il y a quelques années de la tête de Sébastien Willemyns, Flygmaskin, engin volant, déchaîne ses acrobaties poétiques dans son album, "Fall". Décollage du classique, voyage en cours, l'atterrissage n'est pas prévu pour ce quarter atypique mêlant le jazz au lyrisme, le rythme à l'envoutement. Pouls de la batterie, battant sous les tempes. Souplesse de la contrebasse, ce que les articulations dessinent sous la peau. Expirations de l'accordéon, gonflement des poumons, du torse au bout des doigts. Et pas du piano, comme d'une danse, fière, fragile, allers et retours, glissements entre silences. "Fall" nous prouve s'il le fallait que la musique peut se poser comme l'oiseau ou la feuille à l'automne, avec autant de douceur que de précision.

EN
Flygmaskin, a winged engine escaped a few years ago from Sébastien Willemyns' head, displays its poetical acrobatics in the new album, "Fall". Taking up from classical music, souring steadily, landing is not planned for this atypical quartet, blending jazz and lyricism, rhythm and enrapture. Pulse of the drums beating in the temples. Suppleness in the double bass, as articulations under the skin. Accordions' expiration, swelling of the lungs, from torso to fingertips and the pace of the piano, like a dance, proud, fragile, back and forth, gliding between silences. "Fall" is the proof, if ever one was needed, that music can alight like a bird or the autumn leave, with as much smoothness as precision.

NL
Flygmaskin, een gevleugeld tuig dat 'n jaar of twee geleden uit het brein van Sebastien Willemyns is ontkiemd, vliegt lyrische kronkels in het nieuwe CD-album « Fall ». Van klassieke muziekbodem opgestegen, vaart het nu zijn eigen koers : de landingsbaan is lang niet in het zicht voor dit ongewoon kwartet dat jazz met lyriek, ritme en betovering pepert. De polsslag van de drums en de snaartrillingen van de bas kloppen onder de huid. Het accordeon ademt in en uit, van tenen tot vingertoppen. De piano stapt en danst, nu trots, dan broos glijdend tussen luide klanken en geruisloosheid. « Fall » is het bewijs dat muziek, zoals het vogeltje op de tak of het neerstrijkend blad in de herfst, met zachtheid en precisie landen kan.
Votre snippet dynamique sera affiché ici... Ce message s'affiche parce que vous n'avez pas défini le filtre et le modèle à utiliser.