Allô la terre? - Green Moon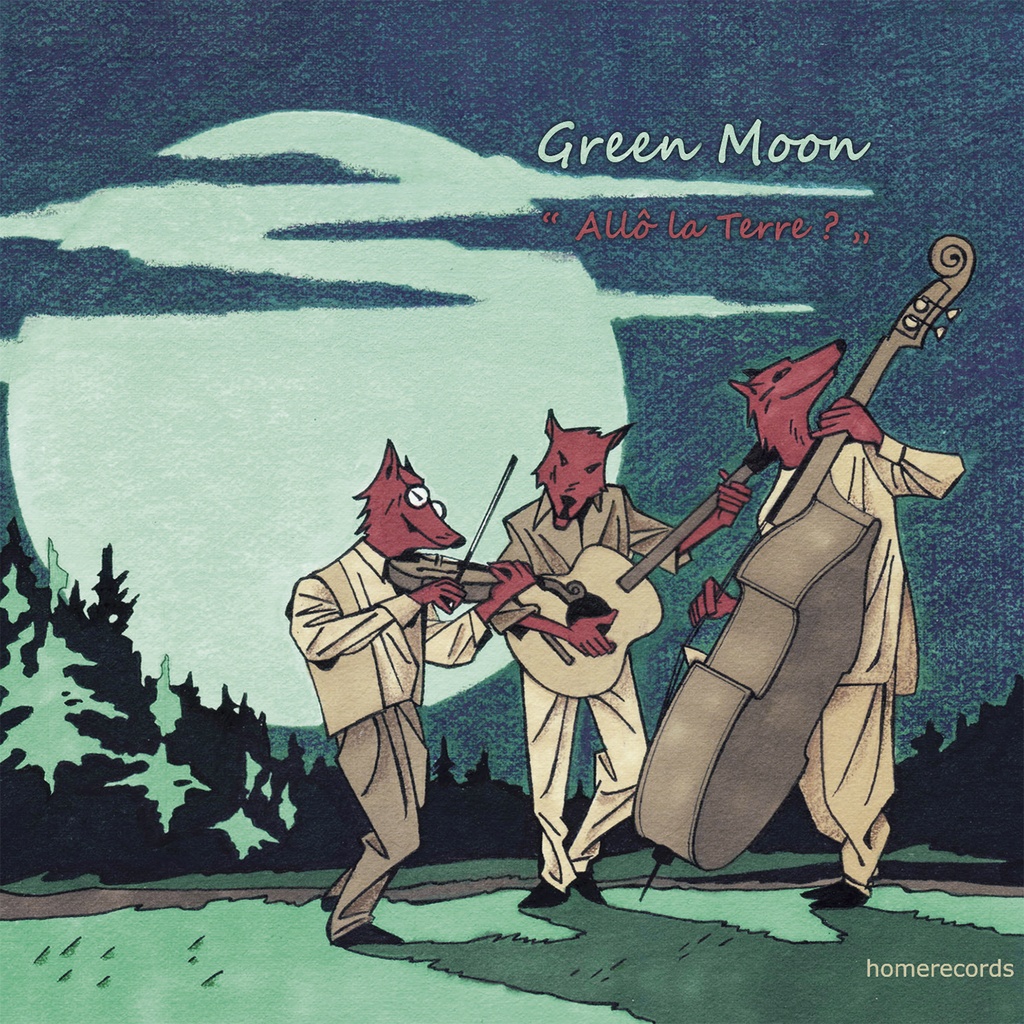 Allô la terre? - Green Moon


FR
Le premier CD de Green Moon, « Allô la Terre ? », mêle avec impertinence des éléments de musique irlandaise à des cadences tantôt rock, funk ou pop, le tout essentiellement acoustique et instrumental. Lorcan Fahy (violon, mandoline) Lucas Deru (contrebasse) et Téo Crommen (guitare) nous gratifient de leur approche jeune et originale d'un héritage déjà bien assimilé… et détourné avec malice !

EN
Green Moon's first album « Allô la Terre ? » blends Irish traditional music with rock, funk and pop rhythms in a mainly acoustic and instrumental repertoire. Lorcan Fahy (violin, mandolin), Lucas Deru (double bass) and Téo Crommen (guitar) take us on an original and refreshing adventure, while maintaining a certain musical heritage… a legacy rewritten with shenanigans.

NL
De eerste CD « Allô la Terre ? » van Green Moon bevat eigen instrumentale composities met verrassende invloeden uit de Ierse folk, de rock, de funk en de pop. Green Moon bestaat uit Lorcan Fahy (viool en mandoline), Lucas Deru (contrabas) en Téo Crommen (gitaar). Dit trio brengt akoestische muziek, geassimileerd in de traditie, op een ondeugende en verfrissende manier!
Votre snippet dynamique sera affiché ici... Ce message s'affiche parce que vous n'avez pas défini le filtre et le modèle à utiliser.