Traduzca - Karoline de la Serna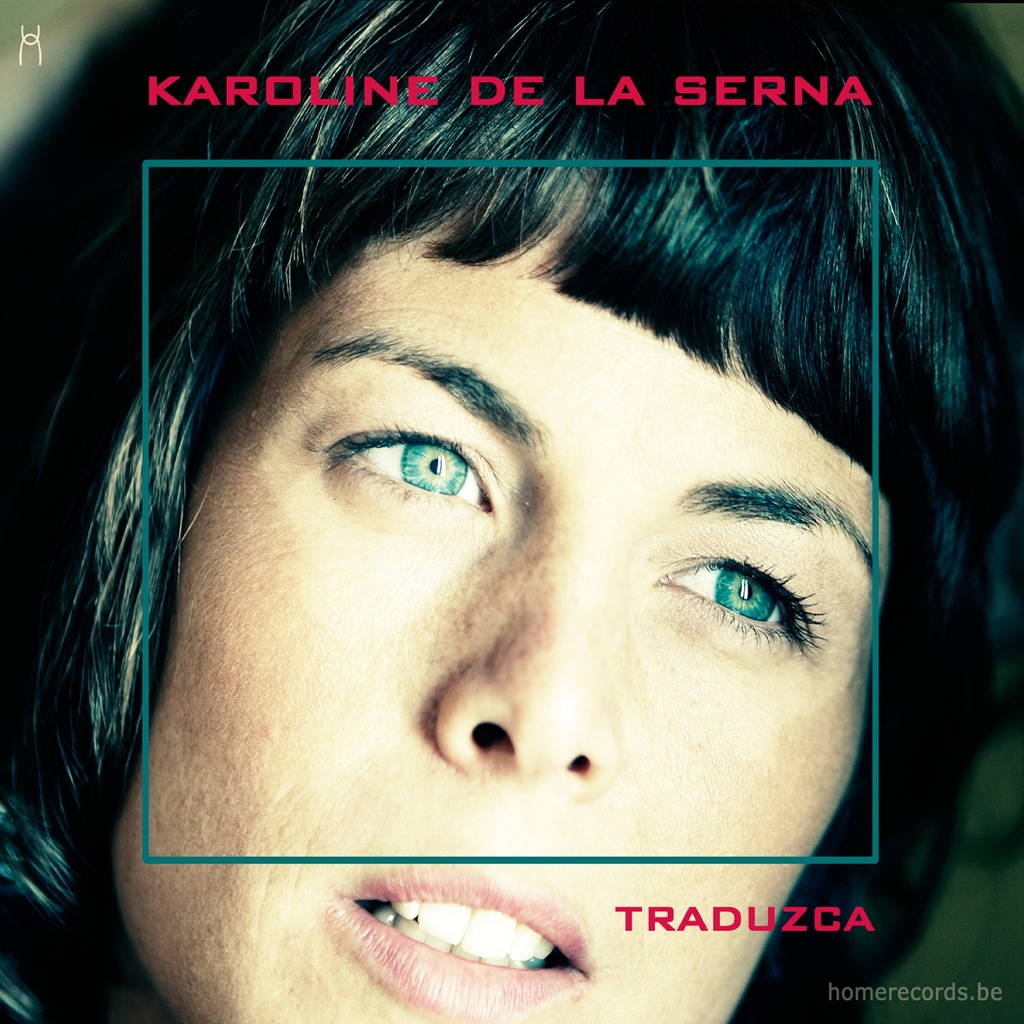 Traduzca - Karoline de la Serna


FR
" Traduzca" est le premier album de Karoline de la Serna sur lequel vous pourrez découvrir ses propres compositions chantées en espagnol. Musique moderne acoustique où s'entremêlent joie, mélancolie, profondeur et légèreté. Karoline s'est entourée de ses amis musiciens apportant couleurs et rythmes d'influence flamenco, jazz, tango, sud américains. Quand Karoline se pose sur le papier, c'est pour se libérer, se lâcher, pleurer, rire, tout simplement vivre. Lorsque ses mots se transforment en musique, c'est une ouverture du coeur et de l'esprit. A travers sa musique, Karoline a envie d'être vraie. "Si j'ai choisi de composer et de chanter en espagnol, c'est pour me retrouver… J'ai découvert tout un monde intérieur que je ne connaissais pas, mes origines, mes élans, le mouvement de la vie et de mon corps. Je reviens à mes racines et je goûte de nouvelles sonorités et de nouvelles sensations. Chaque chanson raconte un peu de moi, de ma vie, chante les belles rencontres qui m'ont aidée à grandir. J'aimerais à travers mes chansons, transmettre un message de retour à soi."

EN
"Traduzca" is Karoline de la Serna's first album in which you will be able to discover her own compositions sung in Spanish. It will be released in August under the homerecords.be label. Her music is modern and acoustic with a mix of joy, melancholy, depth and lightness. Karoline is surrounded by her musician friends bringing together the South American colours and rhythms of flamenco, jazz and tango. When Karoline expresses herself in writing, she does so in order to liberate herself, release herself, cry, laugh, and quite simply to live. When her words are transformed into music, she opens the heart and mind. It is Karoline's desire to be true to herself through her music. "If I chose to compose and sing in Spanish, I did so in order to find myself... I've discovered an entire inner world that I did not know before, my origins, my impulses, the movement of life and my body. I went back to my roots and tasted new tones and new feelings. Every song tells a little bit about me and my life. I sing about the beautiful encounters which helped me to grow. I would like to transmit a message about finding oneself through my songs."

NL
"Traduzca" is het eerste album van Karoline de la Serna waarop u haar eigen Spaanstalige composities kunt beluisteren. Moderne akoestische muziek die vreugde, melancholie, diepgang en lichtheid met elkaar vermengt. Karoline wordt bijgestaan door haar muzikale vrienden: zij brengen kleur en ritme met invloeden van flamenco, jazz, tango en Zuid-Amerikaanse klanken. Karoline schrijft nummers die je een vrij gevoel bezorgen, je doen wegdromen, huilen, lachen ... Kortom: teksten die je doen leven. Wanneer haar woorden in muziek veranderen, komt deze dan ook recht uit het hart en uit de geest. Door haar muziek heen wil Karoline vooral authentiek klinken. "Ik koos ervoor om muziek te schrijven en te zingen in het Spaans om mezelf terug te vinden ... Ik ontdekte een hele wereld binnenin die ik nog niet kende, mijn roots, mijn bezieling, het ritme van mijn leven en van mijn lichaam. Ik keer terug naar mijn wortels en ik proef nieuwe klanken en beleef nieuwe sensaties. Elk lied vertelt iets over mij en over mijn leven. Ik bezing de mooie ontmoetingen die me hielpen te groeien - door mijn nummers heen wil ik de luisteraar de boodschap meegeven om naar zichzelf terug te keren.
Votre snippet dynamique sera affiché ici... Ce message s'affiche parce que vous n'avez pas défini le filtre et le modèle à utiliser.