Little drops - Claire Goldfarb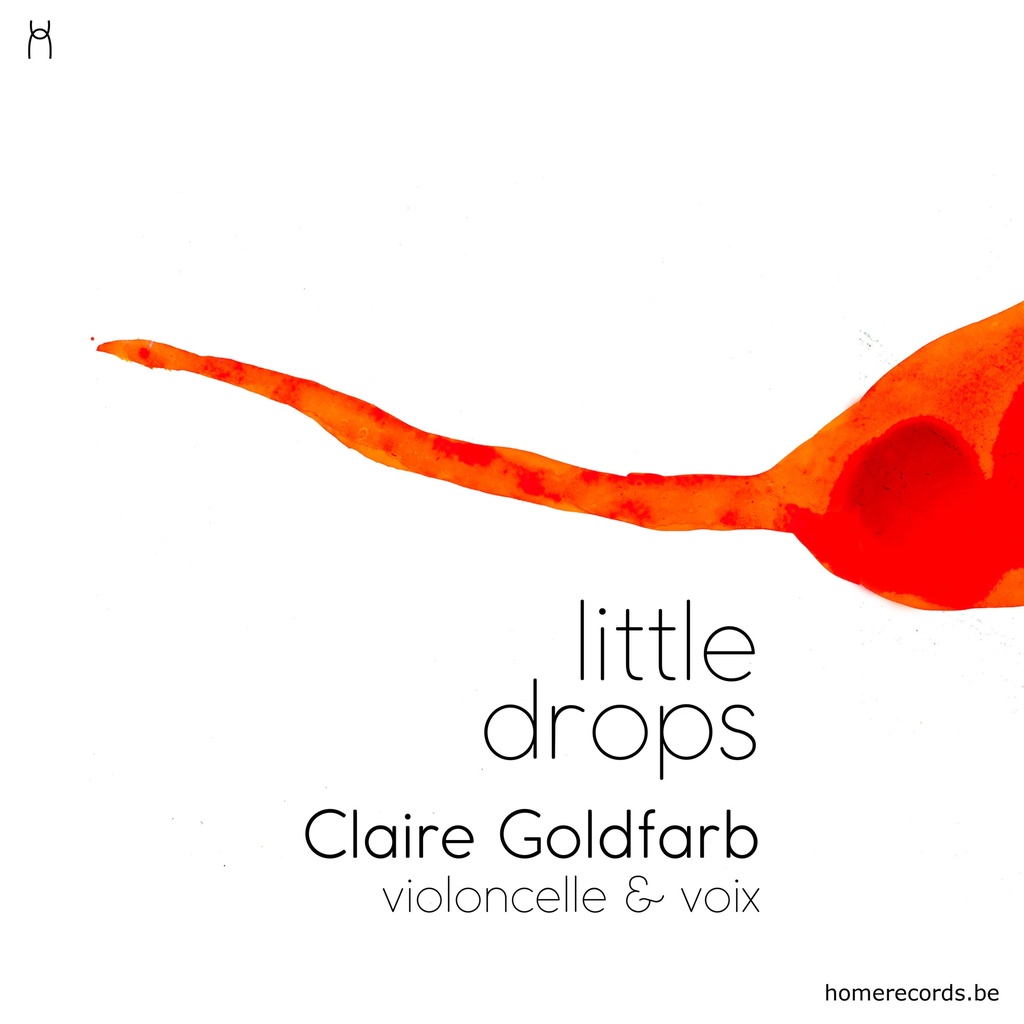 Little drops - Claire Goldfarb


EN
Heartbeat, songs and rocking. Between world music contemporary and classic. Cello, voice, interlacing of tone and rythm. A sound and visual walk accompanied with a poster of 32 paintings that you can contemplate, cut, arrange and recreate. At first, Little drops is a concert show for young kids still on tour since 2016. Today, it is the output of the music as an album that you can appreciateat home. This show has been priced from the Sabam Awards category « Jeune Public 2018 » and it received the Brussels Wallonia Federation jury's mention « Musique et chanson à l'école 2017».

FR
Bercements et chants, battements du cœur. Entre musique du monde, contemporain et classique violoncelle, voix, entrelacs de sons et rythmes. Un parcours sonore et visuel accompagné d'une affiche de 32 peintures à contempler, découper, agencer, recréer. Little drops, à l'origine un spectacle pour tout-petits est en tournée depuis 2016. Aujourd'hui il sort en tant qu'album à déguster chez soi. Le spectacle éponyme a été primé par le Sabam Awards de la catégorie « Jeune Public » 2018 et a reçu la mention du jury de la Fédération Wallonie Bruxelles pour les tournées « Musiques et Chansons à l'école » 2017.

NL
Schommelen en liedjes, hartslag Tussen wereldmuziek, hedendaagse en klassieke muziek cello, stem, verstrengeling van klanken en ritmes Een geluids- en visuele reis vergezeld van een poster met 32 schilderijen u kunt het knippen, op een andere manier regelen, recreëren. Little drops, na de succes volle concerten voor een jong publiek sinds 2016, is er nu een CD album om thuis van te genieten. De gelijknamige show ontving de Sabam Awards « Jong Publiek 2018 » en de vermelding van de jury van de Federatie Brussel - Walloniê « Musiques et Chansons à l'école 2017 ».
Votre snippet dynamique sera affiché ici... Ce message s'affiche parce que vous n'avez pas défini le filtre et le modèle à utiliser.