Cantando historias - Celmaca duo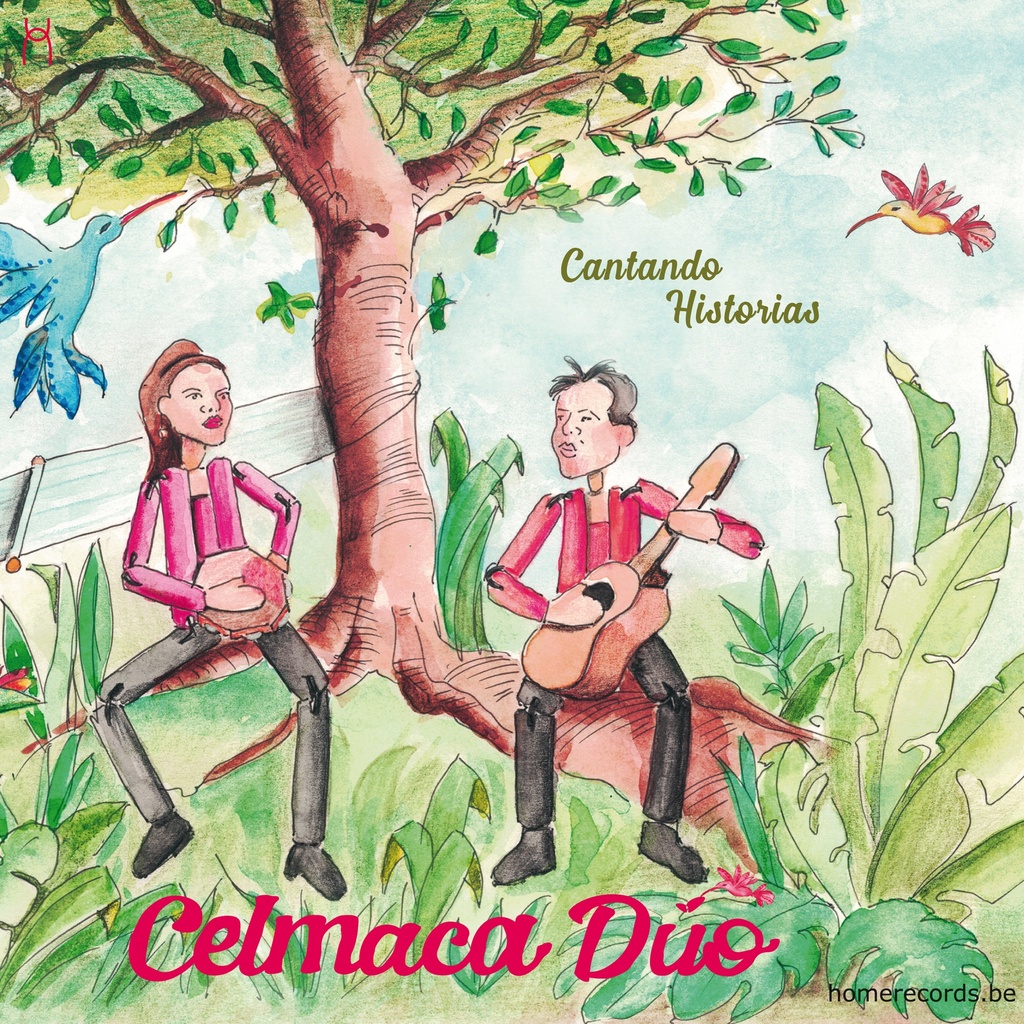 Cantando historias - Celmaca duo

EN
Celmaca Dúo was born from the passion of Osvaldo and Patricia for the music and instruments of Latin America and the encounter with fascinating characters, inspiring the songs of the album "Cantando Historias". A journey between sound and textures, supported by two voices, various Latin American string instruments, percussion and more. The musical project "Cantando historias" is dedicated to
different characters
whose stories have in one way or another shaped the songs and compositions of Celmaca Duo's first album.

ES
Celmaca Dúo nació de la pasión de Osvaldo Hernández Napoles y de Patricia Hernández Van Cauwenberge por las músicas e instrumentos de América Latina y del encuentro con personajes fascinantes, inspiradores de las canciones del álbum "Cantando Historias". Un viaje entre sonidos y texturas, apoyado por dos voces, diversos instrumentos de cuerda de América Latina, percusión y otros. El proyecto musical "Cantando historias" está dedicado a 
diferentes personajes
 cuyas historias de alguna manera han servido de inspiración para las canciones y composiciones incluidas en el primer álbum de Celmaca Duo.

FR
Celmaca Dúo est né de la passion de Osvaldo et de Patricia pour les musiques et instruments d'Amérique latine et de la rencontre avec des personnages fascinants, inspirants les chansons de l'album "Cantando Historias". Un voyage entre sons et textures, appuyé par deux voix, divers instruments à cordes d'Amérique latine, percussions et autres. Le projet musical "Cantando historias" est dédié à différents personnages dont les histoires ont, d'une manière ou d'une autre, façonnés les chants et compositions de ce premier album.
Votre snippet dynamique sera affiché ici... Ce message s'affiche parce que vous n'avez pas défini le filtre et le modèle à utiliser.