Joyeuse Ville - Louise O'sman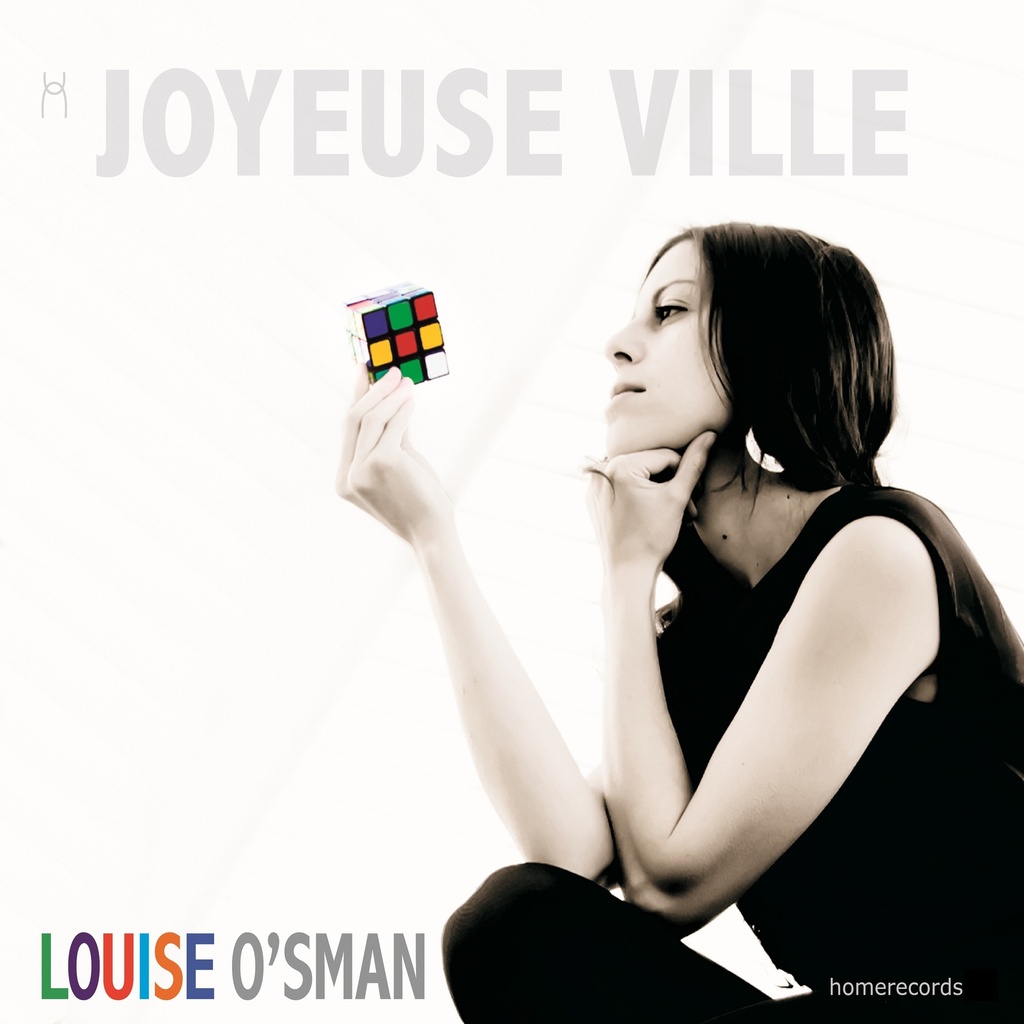 Joyeuse Ville - Louise O'sman

FR
Pour ce premier album, Louise O'sman s'entoure de deux arrangeurs de talent pour une orchestration délicate écrite pour cinq musiciens dont l'effectif varie d'une chanson à l'autre. Une écriture musicale expressive aux accents de musique classique dont on entend les retenues, les fluctuations de tempo, les suspensions et les envolées rythmiques. L'univers se fait parfois plus pop (« Que le printemps revienne »), parfois plus rock (« Frêne »), ou même plus jazz (« Si ce n'est toi ») mais tout est entièrement conduit par la profondeur et le sens des textes qui racontent, dénoncent ou emmènent, sans jamais emprisonner l'imagination. A la fois doux et intime, incisif et courtois, le répertoire de Louise O'sman marque par sa force, son originalité et sa poésie. booking :
neomme.com

EN
For her debut album, Louise O'sman surrounded herself with two talented arrangers that resulted in a delicate orchestration conceived for five musicians. An expressive musical composition with touches of classical music, pop ("Que le printemps revienne"), rock (Frêne"), or even jazz ("Si ce n'est toi") all combined in a coherent fusion by the depth and sense of the lyrics that tells a story without restricting the creative mind. Serene and intimate, profound and reverent, Louise O'sman's repertoire is exudes vitality, originality, and poetry. booking :
neomme.com

NL
Voor dit eerste album werkt Louise O'sman samen met twee getalenteerde arrangeurs voor een delicaat arrangement dat werd geschreven voor vijf muzikanten. Expressieve muziek met accenten van klassieke muziek waarin je de temperingen, fluctuaties van het tempo en ritmische sessies hoort. Zowel zacht als intiem, inclusief als beleefd, valt het universum van Louise O'sman op door haar kracht, originaliteit en poëzie. booking :
neomme.com
Votre snippet dynamique sera affiché ici... Ce message s'affiche parce que vous n'avez pas défini le filtre et le modèle à utiliser.