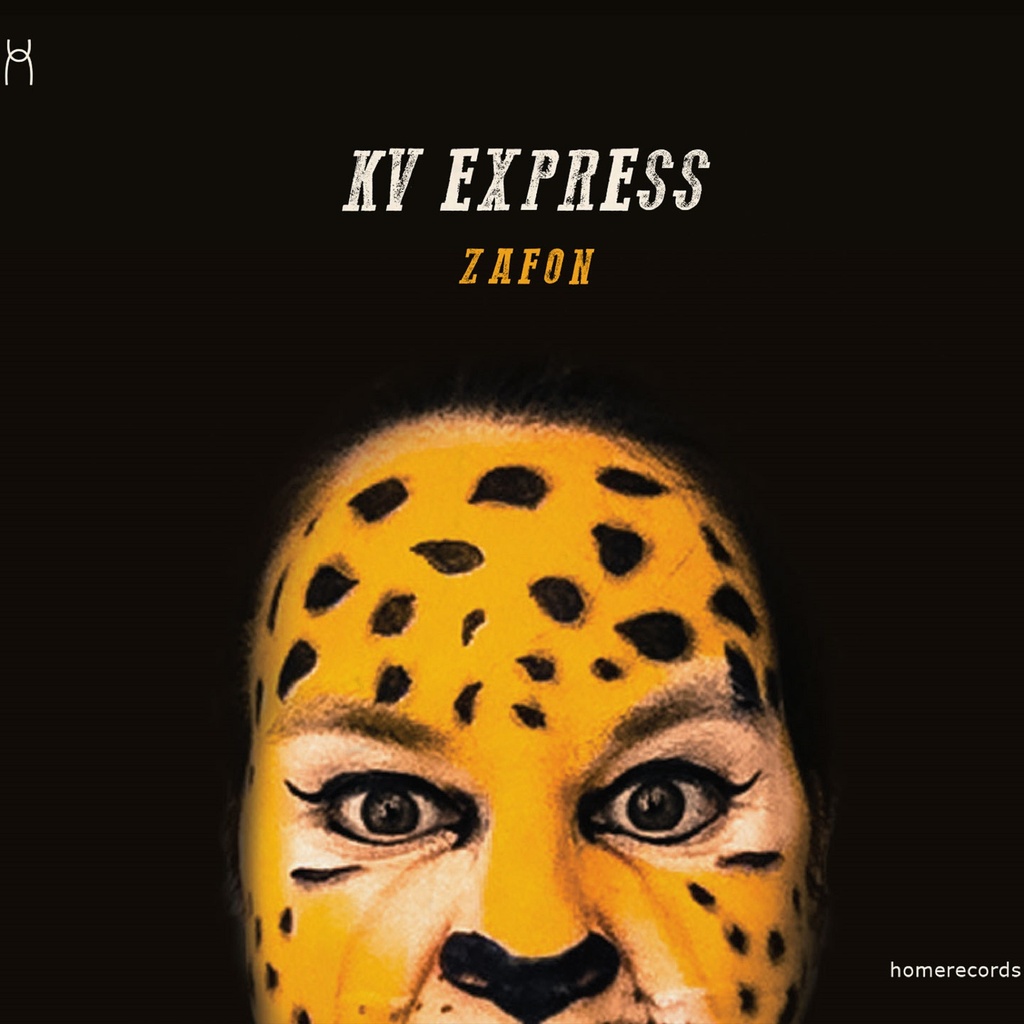 FR
Le répertoire de KV Express est entièrement constitué de compositions personnelles de Sophie Cavez qui crée par là un univers à la fois puissant, festif et sensible. Les morceaux sont inspirés des musiques traditionnelles d'ici et d'ailleurs et de l'écriture poétique de l'auteur Carlos Ruiz Zafòn. Les différents instruments s'entremêlent dans des arrangements qui font danser aussi bien les pieds que les oreilles. Les musiciens invités sur ce nouveau disque sont tous très actifs dans différents domaines et styles de musique. La richesse de leur expérience et de leurs influences se retrouvent dans le répertoire et y ajoutent un son unique.Le jeu d'accordéon diatonique et les compositions de Sophie sont tout à fait innovants dans le monde de la musique folk. Un son moderne qui recolore les musiques traditionnelles. Après 2 cd's ("Luna" et "D-Sensation"), KV Express présente son 3ème opus "Zafon" qui se jouera sur scène avec Bo Waterschoot à la basse et Jo Zanders aux percussions.
EN
The repertoire of KV Express is entirely made up of personal compositions of Sophie Cavez which creates a universe at the same time powerful, festive and sensitive. The pieces are inspired by the traditional music of here and elsewhere and the poetic writing of the author Carlos Ruiz Zafòn. The different instruments intermingle in arrangements that make both the feet and the ears dance. The musicians invited on this new record are all very active in different areas and styles of music. The richness of their experience and influences is found in the repertoire and adds a unique sound. The diatonic accordion game and Sophie's compositions are quite innovative in the world of folk music. A modern sound that recolores traditional music. After 2 cd's ("Luna" and "D-Sensation"), KV Express presents its third opus "Zafon" which will be performed on stage with Bo Waterschoot on bass and Jo Zanders on percussion.
NL
KV Express is het project van accordeoniste Sophie Cavez. Na 2 cd's ("Luna" et "D-Sensation") is Sophie terug met een nieuwe cd 'Zafòn' in de achterzak. Ze componeerde en arrangeerde een repertoire dat je meesleept doorheen een gevoelige, krachtige en feestelijke wereld. Enerzijds liet Sophie zich inspireren door traditionele muziek van onze streken en ver buitenaf, anderzijds door de poezie en de boeken van auteur Carlos Ruiz Zafòn. De arrangementen zijn doorwoven met verschillende instrumenten die zowel de voeten als de oren aan het dansen brengen. Het spel van de diatonische accordeon en de composities van Sophie zijn innovatief voor de folkwereld, ze geven een moderne klank en een nieuwe kleur aan traditionele muziek. De gastmuzikanten op deze nieuwe plaat zijn allemaal actief in verschillende muziekstijlen. Hun schat aan ervaringen en invloeden voegen een heel unieke sound toe aan deze plaat. Live wordt Sophie begeleid door haar vaste compagnions Cedric Waterschoot en Jo Zanders.
Votre snippet dynamique sera affiché ici... Ce message s'affiche parce que vous n'avez pas défini le filtre et le modèle à utiliser.