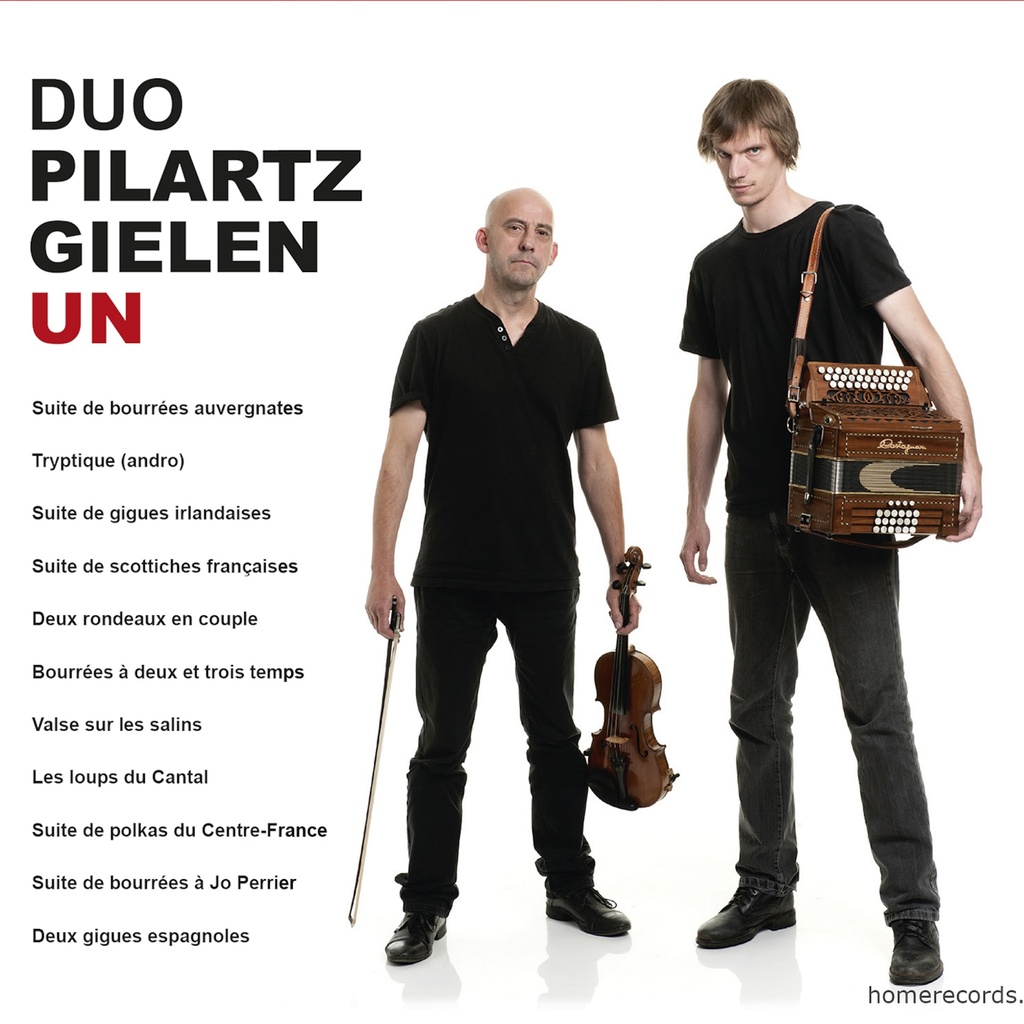 FR
Ces deux musiciens passionnés par la musique traditionnelle ont formé leur duo en 2010. Leur programme est un mélange de compositions personnelles, de compositions d'amis musiciens belges, français ou encore anglais ainsi que du répertoire traditionnel. Se succèderont donc valses, mazurkas, gigues, andros, bourrées et autres rondeaux… Les arrangements de toutes ces danses ont été conçus aussi bien pour le concert que pour le bal, et de ce fait, les auditeurs mélomanes pourront rester confortablement assis et profiter de la musique qui sera parfois bourdonnante, parfois à la limite du baroque et le plus souvent très « roots ». Un duo à découvrir de toute urgence !

EN
These two musicians, with a passion for traditional music, formed their duo in 2010. Their program is a mixture of personal compositions and those of Belgian, French and English musician friends, as well as some traditional repertoire. Waltzes, mazurkas, gigues, andros, bourrées and other rondos will follow in succession. All of these pieces have been conceived for both concert and dance, and because of this, the music lovers can stay comfortably seated and enjoy the music, which buzzes, sometimes flirts with Baroque, and is most often very "roots". A duo to discover!

NL
Deze twee muziekanten, liefhebbers van traditionele muziek hebben hun duo gevormt in 2010. Hun programma is een menging van zowel persoonlijke composities, dan composities van vrienden muziekanten uit België, Frankrijk, en ook Engeland, dan ook van het traditionele repertoire. Volgen dus walzen, mazurkas, gigs, andros, bourrées en andere rondos. De arrangementen van al deze dansen werden samengesteld zowel voor concerten dan bal, zodat het publiek van muziekliefhebbers ook zittend zal mogen genieten van het muziek die soms in een bourdonstijl uitgevoerd wordt, soms aan het limiet van barokmuziek, en vooral het meest zeer « roots » Een duo dringend te ontdekken.
Votre snippet dynamique sera affiché ici... Ce message s'affiche parce que vous n'avez pas défini le filtre et le modèle à utiliser.