Tierra - Osvaldo Hernandez Napoles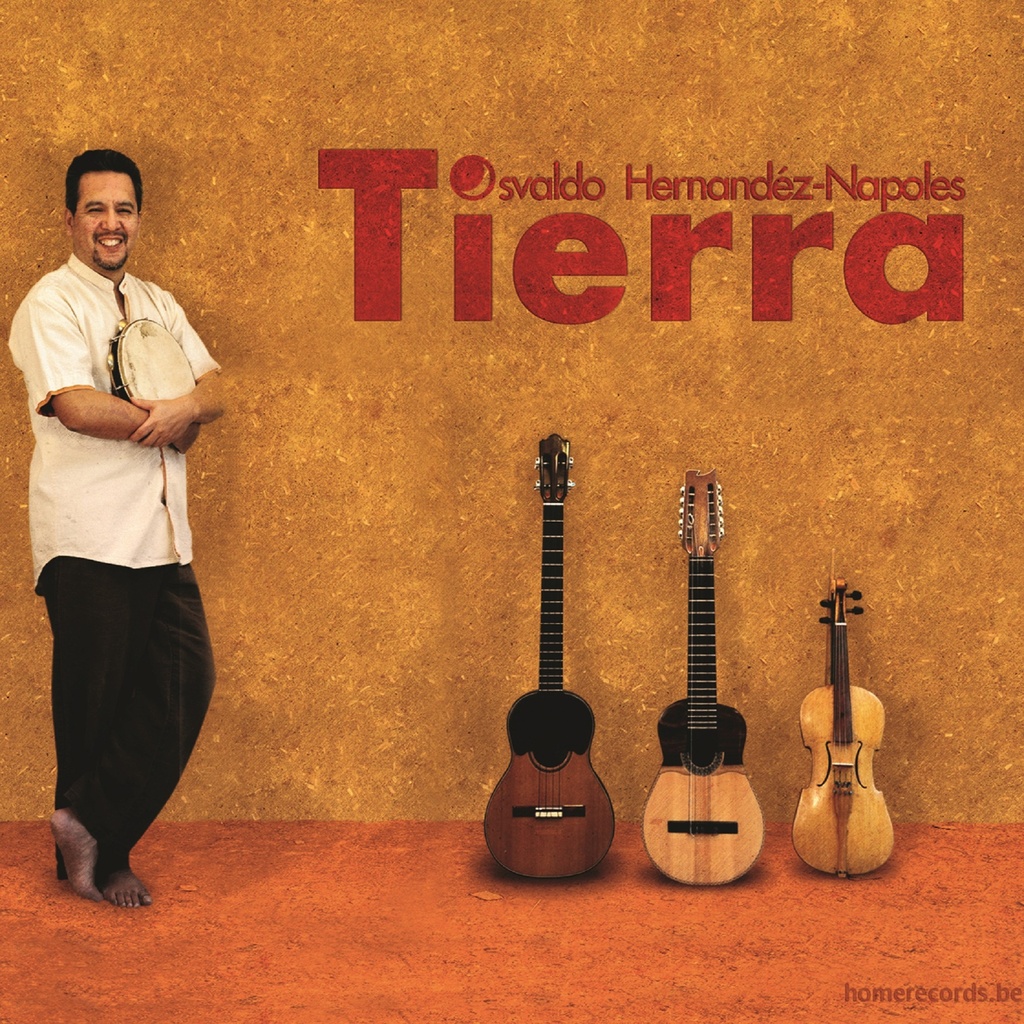 Tierra - Osvaldo Hernandez Napoles


FR
Osvaldo Hernandez Napoles est musicien d'origine mexicaine et habite en Belgique depuis plus de vingt ans. Après avoir joué et enregistré avec divers groupes multiculturels dans différents pays, Osvaldo œuvre pour son premier album "Tierra" de compositions entièrement originales et dont la thématique traite d'une Terre en sursis. Les différents morceaux, dans lesquels poésies et mélodies s'alternent, sont issus d'un éventail d'instruments de diverses traditions indigènes et afro-latino-américaines, mêlés à des sonorités arabo-andalouses et arméniennes. Osvaldo s'est entouré de 3 musiciens de diverses origines : Karim Baggili (Jordano-Serbo-Croate-Belge), au oud arabe, à la guitare acoustique et au chant. Patricia Van Cauwenberge (Belge) aux percussions diverses comme le bombo argentin, le cajón péruvien, le pandeiro brésilien, les maracas vénézuéliennes etc ... Vardan Hovanissian (Arménien) au doudouk et aux diverses flûtes arméniennes.

EN
Osvaldo Hernandez Napoles is a Mexican musician who has lived in Belgium for more than 20 years. After playing and recording with different multicultural groups in a number of countries, Osvaldo composed original works for his first album, "Tierra", on the theme of the Earth living on borrowed time. The different pieces in which poetry intertwines with melodies are served by a range of instruments from diverse indigenous and Afro-Latin American traditions, blended with Arabo-Andalucian and Armenian tones. Osvaldo is accompanied by three musicians from very different backgrounds: Patricia Van Cauwenberge (Belgian) on different percussion instruments, including the Argentinean bombo, the Peruvian cajón, the Brazilian pandeiro, Venezuelan maracas, and so on. Karim Baggili (Jordanian-Serbo-Croatian-Belgian) on the Arab oud, the acoustic guitar and vocals. Vardan Hovanissian (Armenian) on the doudouk and different Armenian flutes.

NL
Osvaldo Hernandez Napoles is een van oorsprong Mexicaanse musicus die al twintig jaar in België woont. Na met talrijke multiculturele groepen in verschillende landen te hebben gespeeld en opgenomen, werkt Osvaldo voor zijn eerste album "Tierra" aan volledig originele com-posities die met als thematiek een aarde die de ondergang nabij is. De verschillende stukken, waarin poëzie en zang worden afgewisseld, zijn afkomstig van een brede waaier aan instrumenten uit verschillende inheemse en Afro-Latino tradities, vermengd met Arabisch-Andalusische en Armeense klanken. Osvaldo werkt samen met drie musici van verschillende komaf. Patricia van Cauwenberge (Belgisch) bespeelt verschillende percussie-instrumenten zoals de Argentijnse bombo, de Peruaanse cajón, de Braziliaanse pandeiro, Venezuelaanse maraca's enz. Karim Baggili (Jordaans-Servisch-Kroatisch-Belgisch) speelt op de Arabische luit (de oud), de akoestische gitaar en zingt. Vardan Hovanissian (Armeniër) bespeelt de duduk en verschillende Armeense fluiten.
Votre snippet dynamique sera affiché ici... Ce message s'affiche parce que vous n'avez pas défini le filtre et le modèle à utiliser.