horror vacui - Aurélie Dorzée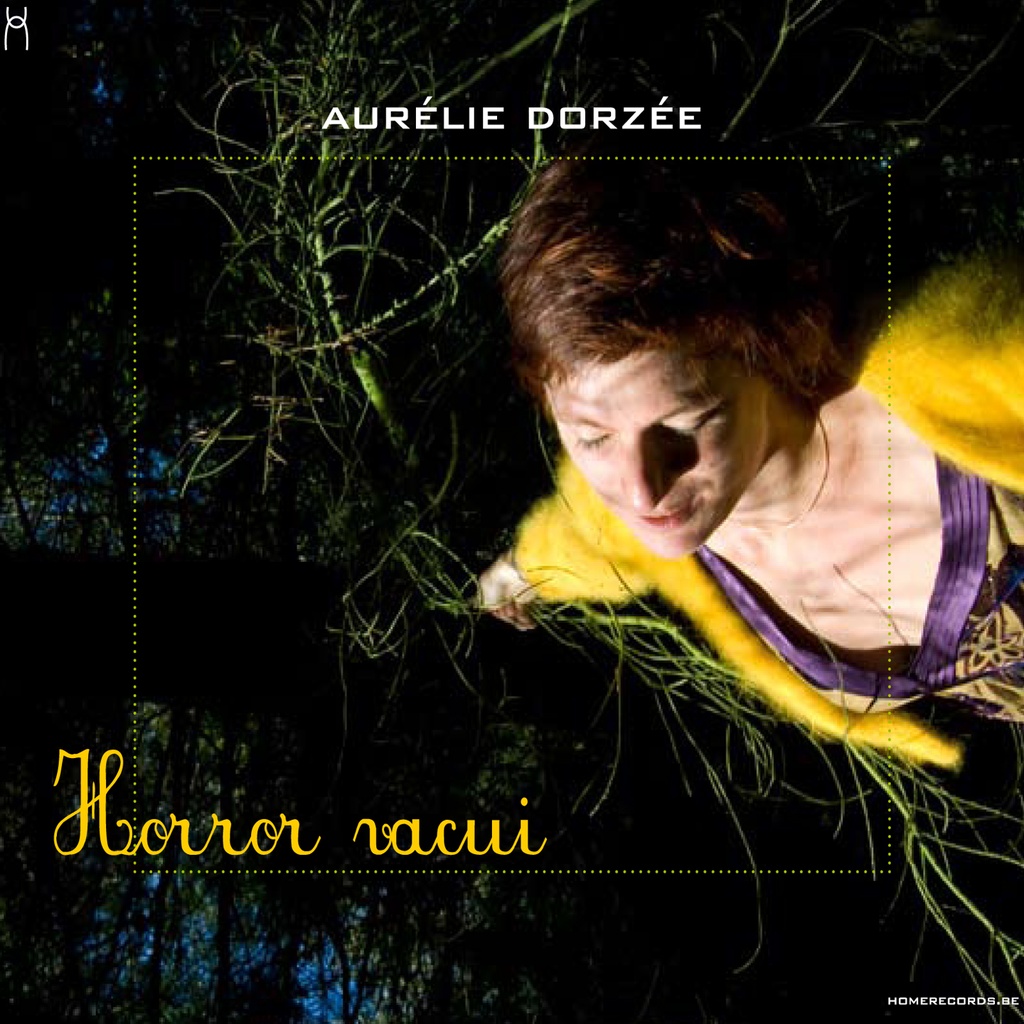 horror vacui - Aurélie Dorzée


FR
Horror vacui, on l'écoute comme un conte aluminé et fantaisiste qui se balance sur le fil. Histoires de femmes poissons ou d'enfant noyé, puis celle de la peur du vide… La voix et le violon ou l'alto se répondent et se fondent dans une musique forte, lancinante et mystérieuse. "Horror vacui" c'est le nouveau projet solo d'Aurélie Dorzée tout économie de mots mais qui joue sur le beau, le sordide et l'irréel. Elle nous confie en secret ses mélodies, chansons, cris et chuchotements… Un univers musical très particulier à découvrir la tête ouverte !

EN
Horror vacui unfolds itself almost like a fairy tale, like a circus girl balancing above a world of fantasy containing stories of a half fish, half womanbeing, of a young child being drowned, of the fear of emptiness… Into our ear she whispers her soul, melodies and songs while her voice and violin are debating and melting together in a strong, direct and mysterious music.

NL
Horror Vacui is bijna een luisterpel, een sprookje dat acrobatisch balanceert op het touw der fantasie met ondermeer verhalen over een half vrouw, half viswezen, over een verdronken kind, over de angst voor de leegte… In ons oor fluisteren haar zieleroerselen, melodieën en liederen waarbij de stem en (alt)viool dialogeren en samensmelten in een krachtige, doorborende en geheimzinnige muziek. "Horror vacui" is het nieuwe project van Aurélie Dorzée waarin ze met weinig woorden een schoonheid en luguberheid schildert, op het onaardse af. Een apart universum om te ontdekken met een open geest.
Votre snippet dynamique sera affiché ici... Ce message s'affiche parce que vous n'avez pas défini le filtre et le modèle à utiliser.