Noachis Terra - Bernard L'Hoir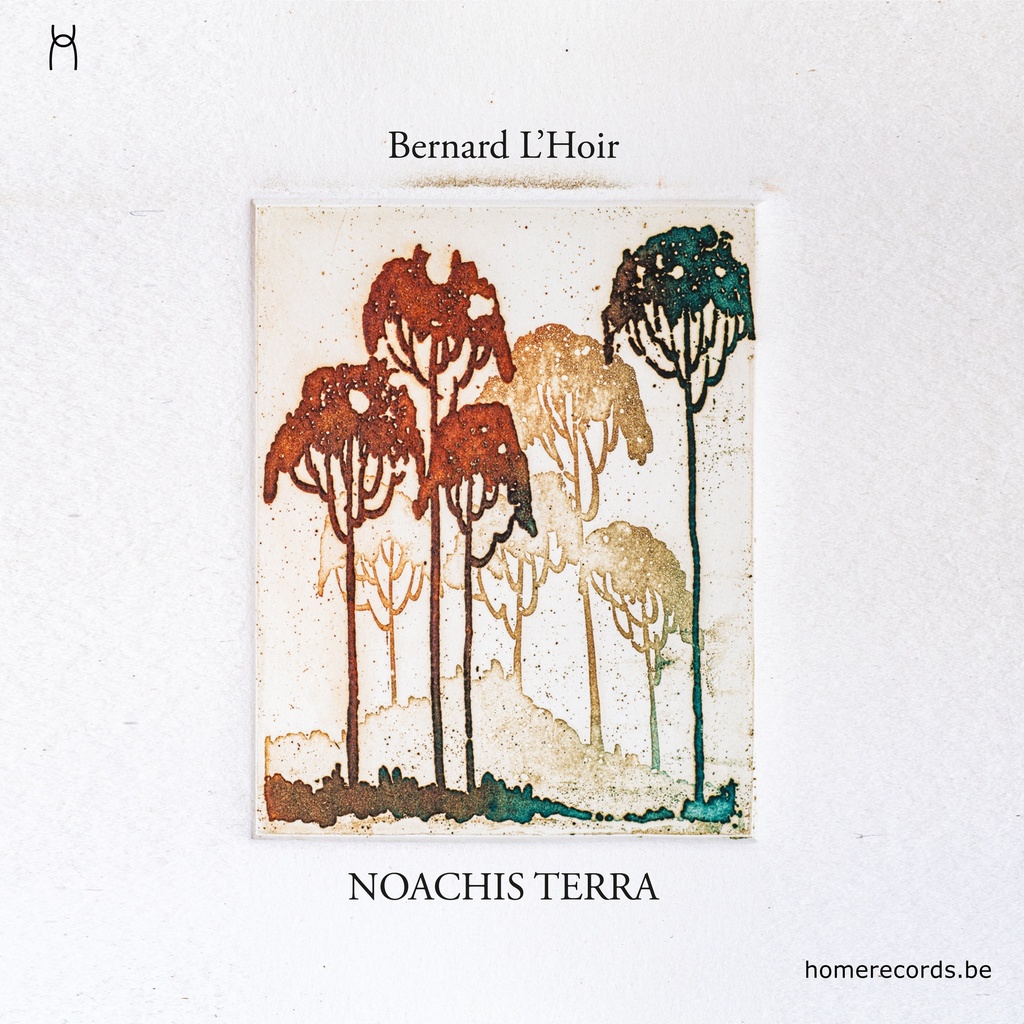 Noachis Terra - Bernard L'Hoir

EN
Noachis Terra is the ninth album by Bernard L'hoir. It contains twelve pieces and constitutes a fusion of classical music and of image creating music. It is also a fusion of instruments of the 19th century, played by remarkable musicians, and of numerical instruments of the 21st century which are precious to current composers. Although most tracks are instrumentals, the composer introduced the voice of Valentine Uytterhoeven in certain parts, which has such a rich timbre it cannot be classified in any style. It is present to bring us even deeper into the mystery of « Noachis Terra », these deep valleys that we now know are identical on Earth and on Mars, for nearly 4 billion years. The BBC documentary « Our planet » inspired Bernard L'Hoir in this project to musically illustrate the magic of our solar system. On the album cover, the engraving of the dutch artist André Kersten was carefully chosen to further enhance the intrigue of our History...

FR
Noachis Terra est le neuvième album signé par Bernard L'Hoir. Il contient douze œuvres et constitue une fusion de la musique classique et de la musique créatrice d'images. Fusion également des instruments du 19
e
 siècle, joués par de remarquables musiciens, et des instruments numériques du 21
e
 siècle, chers aux compositeurs actuels. Bien que la plupart des titres soient instrumentaux, le compositeur a introduit dans certaines pièces la voix de Valentine Uytterhoeven, au timbre si riche qu'elle ne peut être enfermée dans aucune classification de style. Elle est présente pour nous perdre encore plus dans le mystère de la « Noachis Terra », ces vallées profondes que l'on sait maintenant identiques sur notre Terre et sur la planète Mars, depuis presque 4 milliards d'années. C'est le documentaire « Nos planètes », de la BBC, qui a inspiré Bernard L'Hoir dans ce projet d'illustrer musicalement la magie de notre système solaire. Sur la pochette du CD, la gravure de l'artiste néerlandais André Kersten a été intentionnellement choisie pour davantage renforcer l'intrigue de notre Histoire…

NL
Noachis Terra is het negende album met de signatuur van Bernard L'Hoir. Het bevat twaalf stukken, een ontmoeting van klassieke muziek en beeldscheppende muziek. Versmelting ook van 19e-eeuwse instrumenten gespeeld door getalenteerde musici en van 21e-eeuwse digitale instrumenten die de hedendaagse componisten dierbaar zijn. Hoewel de meeste titels instrumentaal zijn, heeft de componist in sommige stukken de stem van Valentine Uytterhoeven geïntroduceerd, zo rijk aan timbre dat geen enkele stijlclassificatie zou overwegen haar in te perken. De synergie tussen deze stem en de voorts instrumentale muziek leidt ons des te sterker naar het mysterie van de "Noachis Terra", de identieke diepe valleien op onze aarde en de planeet Mars, bijna 4 miljard jaar geleden. Het was na het zien van een BBC-documentaire genaamd "Our Planets" dat Bernard L'Hoir op het idee kwam om de magie van ons zonnestelsel muzikaal te illustreren. De gravure van de Nederlandse kunstenaar André Kersten, afgebeeld op de cd-hoes, is zorgvuldig uitgekozen om de intrige van onze Geschiedenis extra te symboliseren...

ES
Noachis Terra es el noveno álbum firmado por Bernard L'Hoir. Contiene doce obras y constituye una fusión de la música clásica y de la música generadora de imágenes. Fusión también de instrumentos del siglo XIX, tocados por excelentes músicos, y de instrumentos digitales del siglo XXI tan apreciados por los compositores actuales. Aunque la mayoría de las piezas es instrumental, el compositor ha incluido en algunas de ellas la voz de Valentine Uytterhoeven, de tal riqueza tímbrica que no se la puede encerrar en ninguna clasificación de estilo. Está presente para
perdernos
aún más en el misterio de la « Noachis Terra », esa región de valles profundos de Marte de casi 4.000 millones de años, idénticos a otros situados en la Tierra, como ahora sabemos. Fue el documental de la BBC titulado « Nuestros planetas » lo que inspiró a Bernard L'Hoir en ese proyecto de ilustrar musicalmente la magia de nuestro sistema solar. El grabado del artista holandés André Kersten reproducido en la carátula del CD ha sido
intencionadamente
elegido con el propósito de reforzar aún más la intriga de nuestra Historia…
Votre snippet dynamique sera affiché ici... Ce message s'affiche parce que vous n'avez pas défini le filtre et le modèle à utiliser.