Electric Folk Ballroom - O'Steam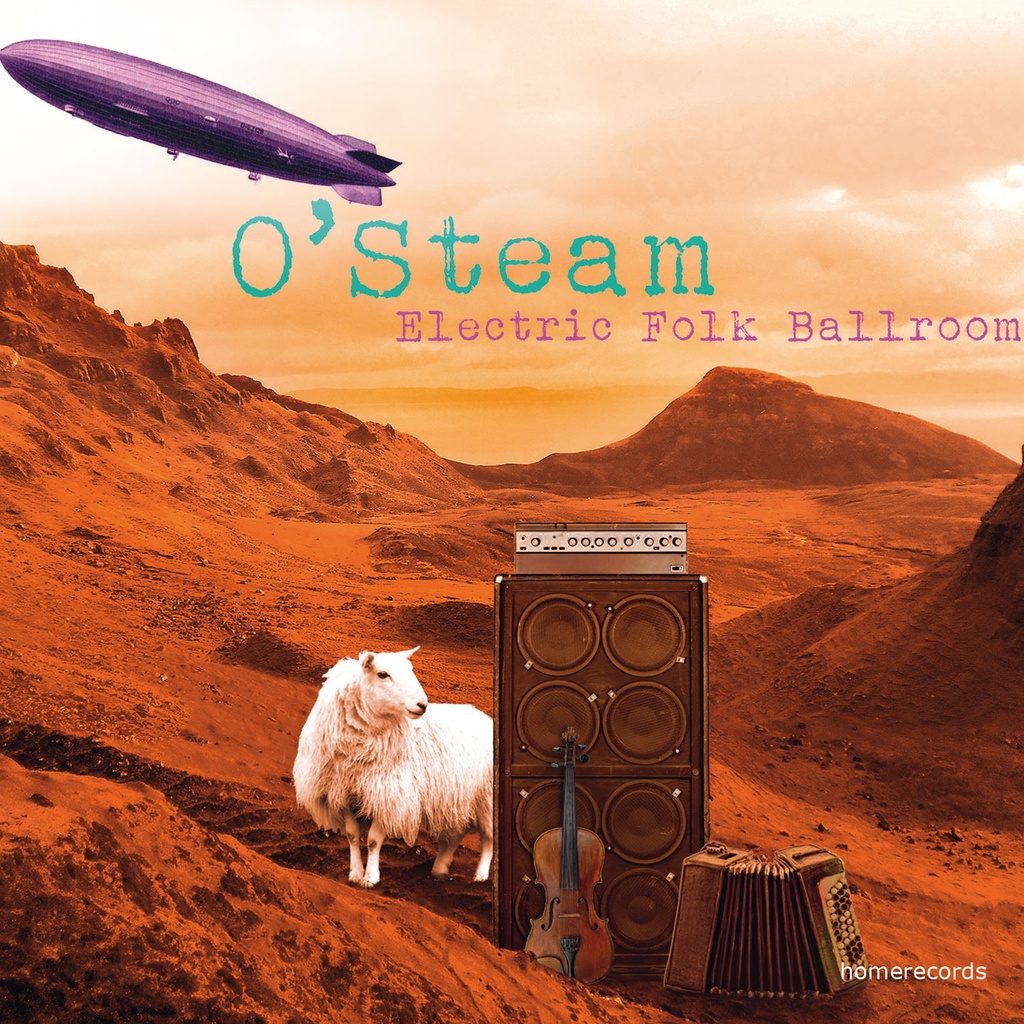 Electric Folk Ballroom - O'Steam


FR
O'Steam propose des arrangements étonnants de thèmes aux allures celtiques, en raccordant leurs instruments acoustiques électrifiés à des pédales d'effets des moins traditionnelles (disto, whammy, simulateur de Mellotron, delay, etc.), comme auraient peut-être pu le faire Jimi Hendrix ou Jimmy Page s'ils avaient joué de l'accordéon ou du violon. Après avoir présenté leurs projets respectifs aux quatre coins du monde, l'accordéoniste Fabian Beghin et le violoniste Damien Chierici se retrouvent sur scène pour jouer ce répertoire Celtic groove détonnant. L'écoute de "Electric Folk Ballroom" ne devrait en effet pas manquer de provoquer en vous des sensations comparables à celles que vous éprouveriez à la réception d'un e-mail envoyé directement par Jules Verne.

EN
O'Steam offers astonishing Celtic style musical arrangements, by associating their electrified acoustic instruments with pedals that produces unconventional effects (disto, whammy, Mellotron simulator, delay, etc.), as Jimmy Hendrix or Jimmy Page might actually have done it if they had played the accordion or the violin. After presenting their respective projects in the four corners of the globe the accordionist Fabian Beghin and the violinist Damien Chierici are back on stage to play us this explosive Celtic groove repertoire. The sound of "Electric Folk Ballroom" will not fail to produce a sensation comparable to the one you would experience upon receiving an email from none other than Jules Verne.
Votre snippet dynamique sera affiché ici... Ce message s'affiche parce que vous n'avez pas défini le filtre et le modèle à utiliser.