Chansons pour le temps qui reste - Wouter Vandenabeele & friends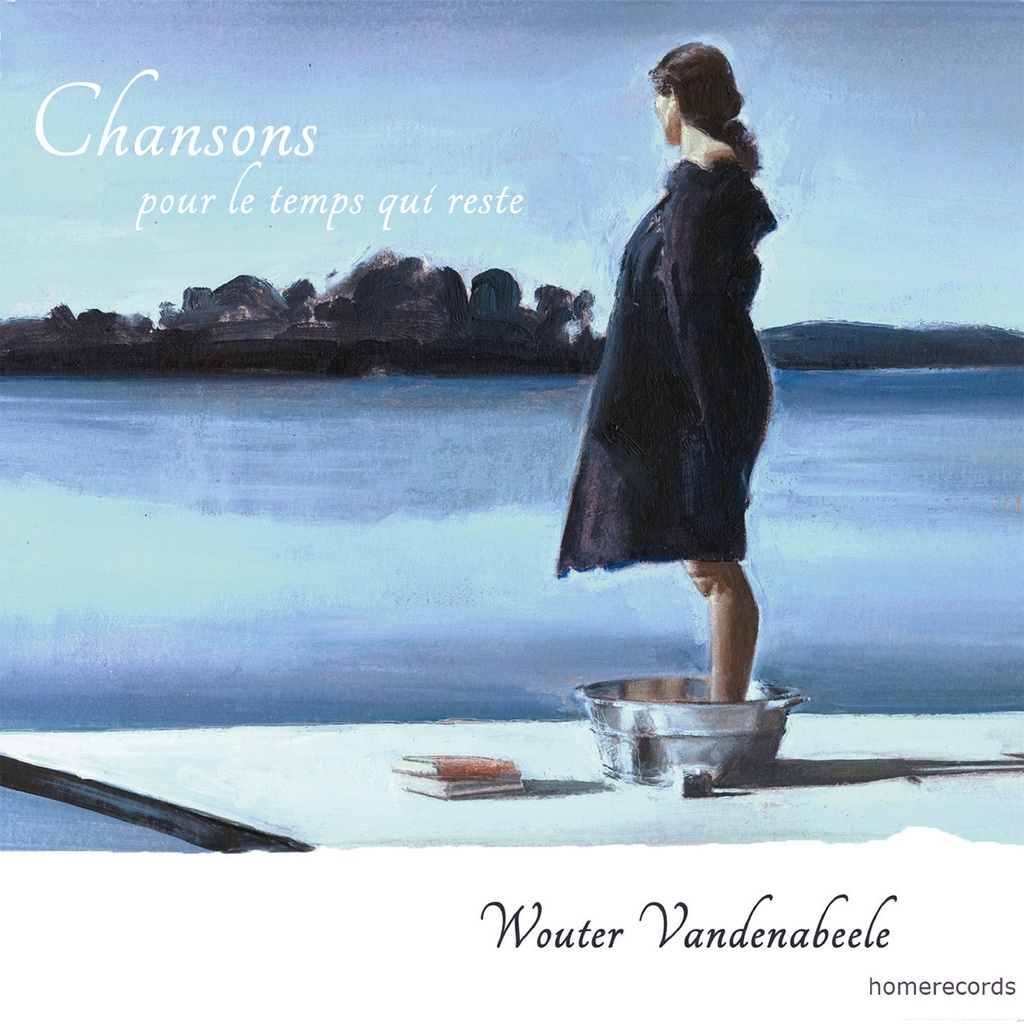 Chansons pour le temps qui reste - Wouter Vandenabeele & friends


FR
Chansons pour le temps qui reste et pour les âmes qui partent. Chansons de bitume et d'azote, d'iode et de lune. Chansons pour soirs de marée brune. Chansons pour les médinas flamandes et les loukoums liégeois. Chansons pour démoder la mode, pour dérider la mémoire et pour moquer l'abondance. Chansons buissonnières et sans guerre pour rendre hommage aux courtes pailles qui par inadvertance sont tombées de la carriole et qui parsèment le chemin des saisons. Chansons d'amour et sans raison...'

EN
After 'Chansons sans paroles' ( nominated for the Klara-music prizes 2007) and 'chansons pour la fin d'un jour' (with Emre Gultekin en Ertan Tekin) there is now 'Chansons pour le temps qui reste', the third and last album from the chanson-trilogy of Wouter Vandenabeele. This time with the poet, film maker, composer and pianist from Liege, Erno Nossent, but just as well with the amazing cello player from Ghent Lode Vercampt and the young accordion player Sara Salverius, also from Ghent. Wouteer and his group bring instrumental 'chansons' that give dreamy impressions of past travels, encounters, ...whereby the violin quietly wanders, a bit like a fado singer, sometimes violently, sometimes dreamy. Music to enjoy in the evening before the complete sunset with a nice glass of red wine. Let your thoughts get carried away to a country or paradise where you may or may not have been. It does not matter. Hopefully there is some good wine in De Centrale that night...

NL
Na 'Chansons sans paroles' (genomineerd voor de Klara-muziekprijzen 2007) en 'Chansons pour la fin d'un jour' (met Emre Gultekin en Ertan tekin) is er nu "Chansons pour le temps qui reste", de derde en laatste cd uit de Chanson-trilogie van Wouter Vandenabeele. Deze keer met de Luikse dichter, filmmaker, componist, pianist Erno Nossent, de fantastische Gentse cellist Lode Vercampt en de jonge Gentse accordeoniste Sara Salvérius. Wouter en de zijnen brengen instrumentale 'chansons' die dromerige impressies geven van voorbije reizen, ontmoetingen,... waarbij de viool rustig ronddwaalt, een beetje als een fado zangeres, nu eens hevig dan weer dromerig. Muziek om 's avonds van te genieten voor de complete zonsondergang met een goed glas rode wijn, je gedachten laten meeslepen naar een land of een paradijs waar je wel of niet geweest bent, maakt niet uit. Hopelijk is er die avond goede wijn te verkrijgen in De Centrale...
Votre snippet dynamique sera affiché ici... Ce message s'affiche parce que vous n'avez pas défini le filtre et le modèle à utiliser.