In between trees - Tom Theuns & Paul Russell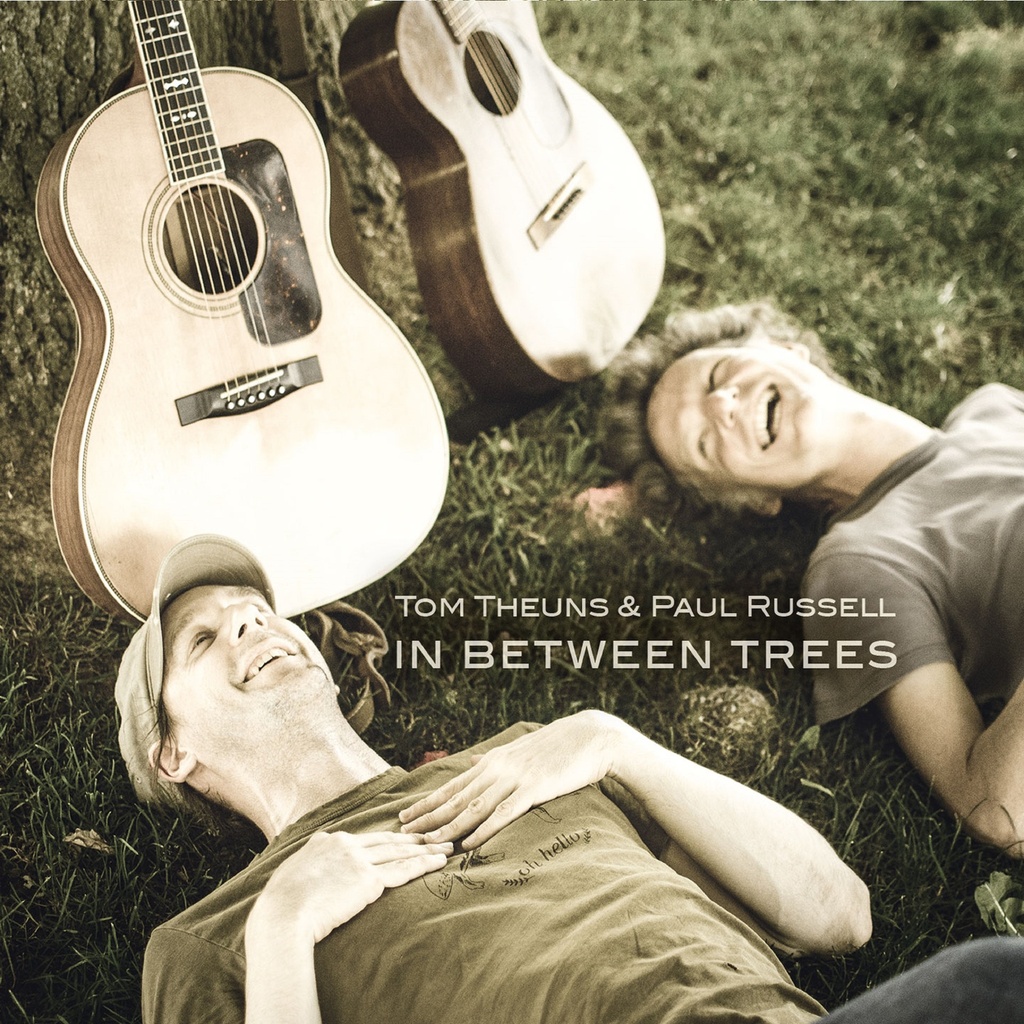 In between trees - Tom Theuns & Paul Russell


FR
Avec ce deuxième disque pour le label Homerecords, Tom Theuns (guitare acoustique/chant : Aurelia, Ambrozijn, …) collabore avec l'excellent guitariste-chanteur folk Paul Russell venu du Colorado, USA. Lors d'une résidence dans "une cabane au fond des bois", ils ont composé une série de chansons inspirées par leur passion commune pour la musique folk américaine et européenne : ragtime, blues et neo-folk. Ces deux singer songwriters virtuoses ont créé un repertoire unique qui nous plonge dans un univers de guitares acoustiques fingerpicking.

EN
With a second album release on the Homerecords label, Tom Theuns (Aurelia, Ambrozijn,…) enters into dialogue with American troubadour Paul Russell from Boulder, Colorado. Over the summer, Tom and Paul isolated themselves in a woodland cabin where they worked out a bunch of songs based on their mutual passion for ragtime, country blues and European folk. The combination of their two unique voices and stellar acoustic guitar playing resulted in this one-of-a-kind transatlantic musical collaboration - In Between Trees.

NL
Met deze tweede plaat bij plaat Homerecords label , gaat Tom Theuns (akoestische gitaar en zang bij o.a. Ambrozijn, Aurelia, Living Roots, …) deze keer ging hij in dialoog met de fantastische folkgitarist/zanger Paul Russell uit Colorado, USA. Ze zonderden zich af in een "cabin in the woods" en schreven samen nummers geïnspireerd op traditionele amerikaanse en europese folk. Deze transatlantische singer songwriter samenwerking resulteerde in een uniek repertoire ondersteund door prachtig akoestisch "fingerpicking" gitaarwerk .
Votre snippet dynamique sera affiché ici... Ce message s'affiche parce que vous n'avez pas défini le filtre et le modèle à utiliser.