Postcards from home - Peter & The Lions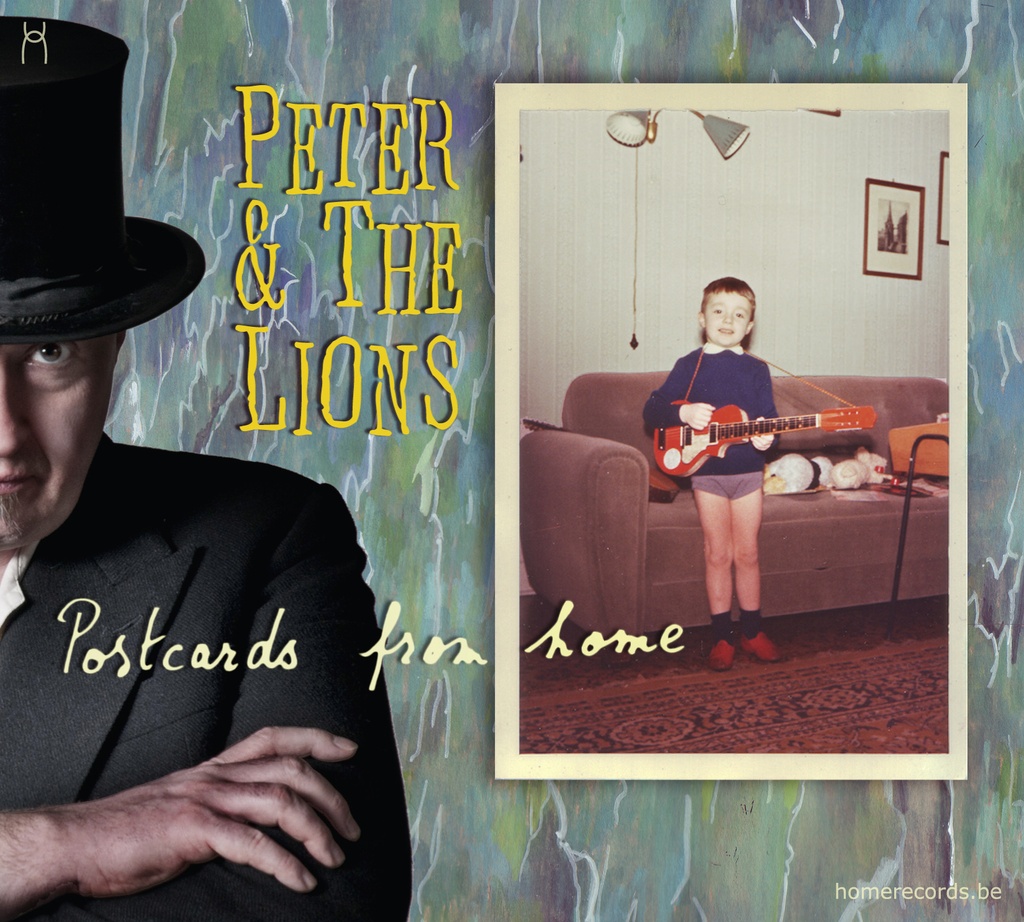 Postcards from home - Peter & The Lions
FR
Pierre Léonard est un songwriter belge né à Liège. Depuis ses débuts en 1982, il a fondé plusieurs groupes à succès comme "WHERE IS CHINA?" (rock/funk/post new wave/pop), "GLASNOTES" (combo mixant rock, funk & jazz), "PETER & THE LIONS" (son premier projet pop). Il écume les scènes belges, françaises et suisses pendant 5 ans avec "SING SING" (quartet a capella chantant en français des textes décalés sur des musiques légères), et enregistre deux albums acoustiques sous le nom de LEO. Pierre est de retour aujourd'hui avec un double album de purs bijoux "Postcards From Home", faisant revivre pour l'occasion le nom de PETER & THE LIONS. Entre expérimenté et expérimental. EN
Pierre Léonard is a belgian songwriter born in Liège. Since his early efforts in 1982, he founded many successful groups like "WHERE IS CHINA?"(a post-new wave band), "GLASNOTES"(a blend of rock, funk and jazz), "PETER & THE LIONS"(his first pop project), toured intensively with "SING SING" (an a capella quartet in french with a touch of ironic wit), and recorded two acoustic albums under the name of LEO. Pierre is back in excellent shape today with a double opus of pop jewels, "Postcards From Home", resurrecting the name of PETER & THE LIONS for the occasion. The right junction between "experienced" and "experimental".
Votre snippet dynamique sera affiché ici... Ce message s'affiche parce que vous n'avez pas défini le filtre et le modèle à utiliser.